Brew and Bleu Tator Cups with Hot Diggity Dog Wraps…my Chevron Game Day Chef Challenge Northwest Regional Finalist recipe.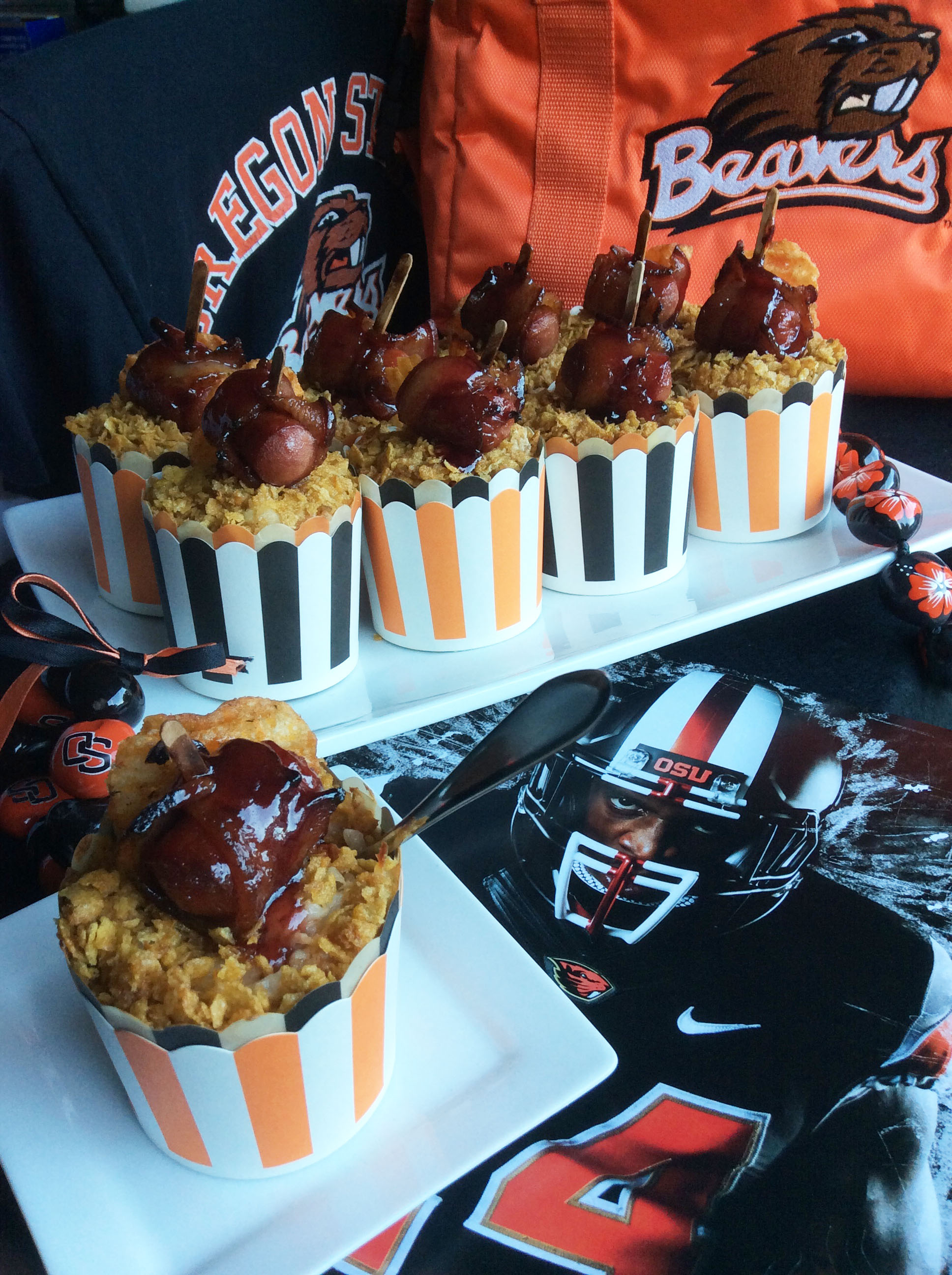 The Oregon State Fair ended Sept 7th but the clean up still went on afterwards. I spent a lot of my free time working at the fair and not entering cooking/recipe contests as I usually do. Sometimes a person needs to decide what they are going to focus on. I am so happy that I was a part of one of the most successful fairs held. So after the dust settled I check out what I had been missing. Oh my the BIG Chevron Game Day Chef Challenge was still open.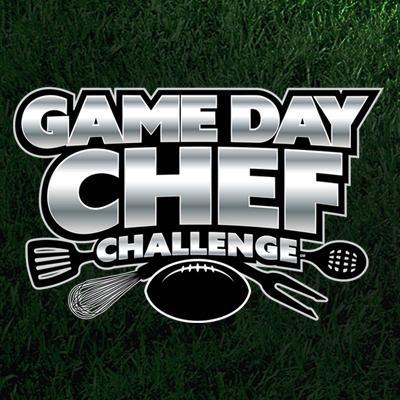 When it comes to online recipe contests, most of the time you provide the complete recipe and sometimes a photo is required. The Game Day Chef Challenge was a bit different. They wanted you to describe the mandatory ingredients bought from a Chevron/Texaco convenience store and up load a picture of your finished dish. No complete recipe, hmmmm. That was different.
I decided to go for it but then I ran into a big road block. We don't have a lot of convenience stores with our Chevron/Texaco stations. If fact we don't have many Chevron/Texaco stations to choose from. Alas, I found a participating convenience store. I did my shopping and got my mandatory ingredients for the dish I planned to make.
The store manager and assistant manager where both there when I stopped by. I explained to them what I was doing and what my plans were for my dish. They wished me well and sent me on my way. I came home, whipped up my tator cups and started with the family. They are my first victims. All was good and so I up loaded all of my info and picture.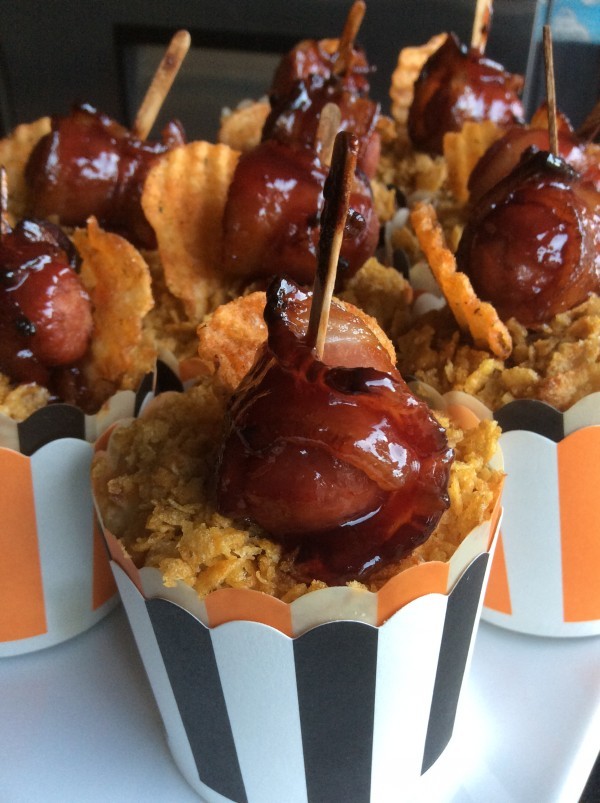 I then needed to turn to my online social media friends and family. I needed VOTES. The top vote recipient automatically qualified as a regional finalist. The other five finalist for each region was determined by judges. Now remember they do not have a complete recipe to read.
After only a couple of weeks of shamelessly asking for votes, the contest closes and the wait begins. On October 2 I got the email I was hoping for, I was selected as a finalist. Oh my, not only did I win a $1295.00 prize package but I also would be doing a live cook off with the other five regional finalists. I checked the dates ahead of time and knew that if I made the cut I had time to go before heading to Florida for the World Food Championship cook off. More to come on that one. The cook off was October 17th in Seattle WA.
I decided to go back to the Jacksons convenience store where I bought my ingredients and share with them that I was a regional finalist. The store manager was so excited that he shared with the District manager, Delphina Jevnager about what had happened so far. Delphina made time to come to the convenience store to meet me and here my story. She has plans to share the details and pictures in the Jacksons Newsletter! The next day I dropped by to bring them some samples!!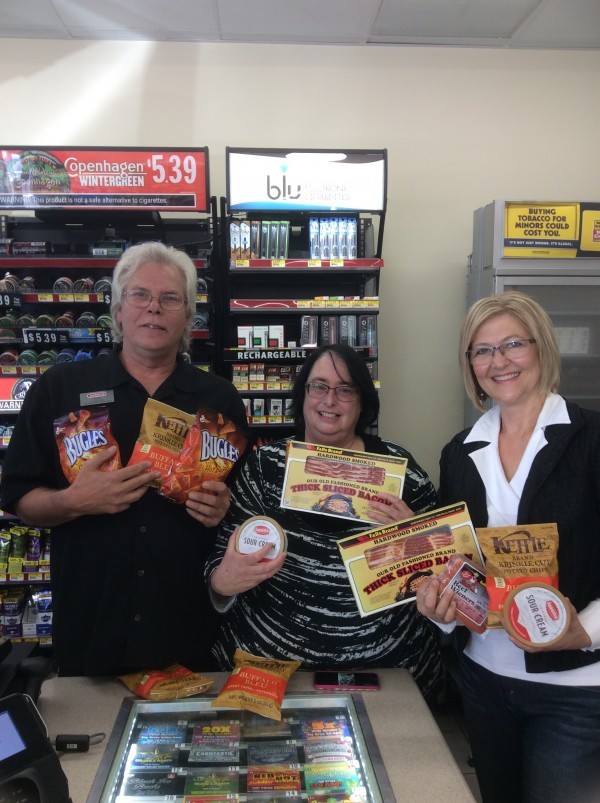 When I get asked what the inspiration for my game day recipe was, I get to share that my parents made the Best Beer Cheese Soup for years in their restaurant. They garnished it with popcorn, kind of weird but sooooo good. To this day it is one of my favorite foods that they made next to the giant caramel rolls. Then there is that famous Cheesy Potato Casserole dish with the soup mix and more inside. We serve this often at our tailgates and there is always an empty dish. That speaks for itself. Then lastly…the Cocktail Wieners in grape jelly and chili sauce were the inspiration for the wrapped hotdogs but I changed it up with a big dose of Sriracha and bacon!! Hot Diggity is right.
Well, I decided to blend the three dishes together for my Brew and Bleu Tator Cups with Hot Diggity Dog Wraps!
The cook off was coming fast and I wanted to practice my dish several more times. I also asked the Game Day rep if I could bring my colored paper baking cups. I was so sad to learn that I was only able to bring my ingredients and NO other accessories or supplies. Now that was a hard one. I lost all of my color in my dish. I was going to be able to plate in glass custard cups. I was happy to take that because the only other options was to plate my Tator Cup on a plate. This was a huge blow for me. I knew my final dish was going to lack appearance and that is a huge point factor. Oh, the lessons learned.
My husband and I decided to drive up the day of the cook off since we live fairly close. Also that way we could save those lovely Visa gift cards they gave me for our World Food Championship cook off in Florida next month. The day went by so fast. It was so much fun.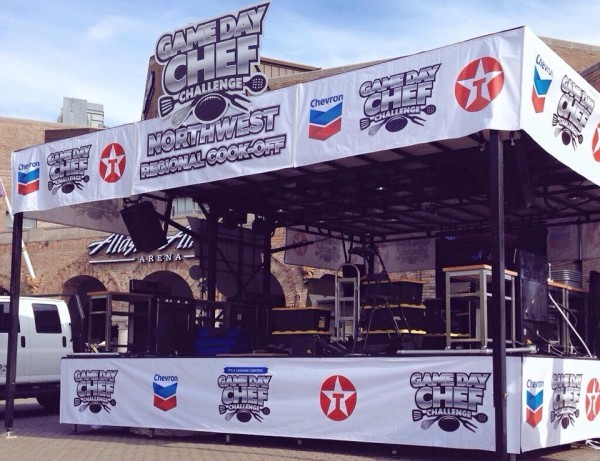 The Game Day Crew worked hard to assemble the new cooking stage.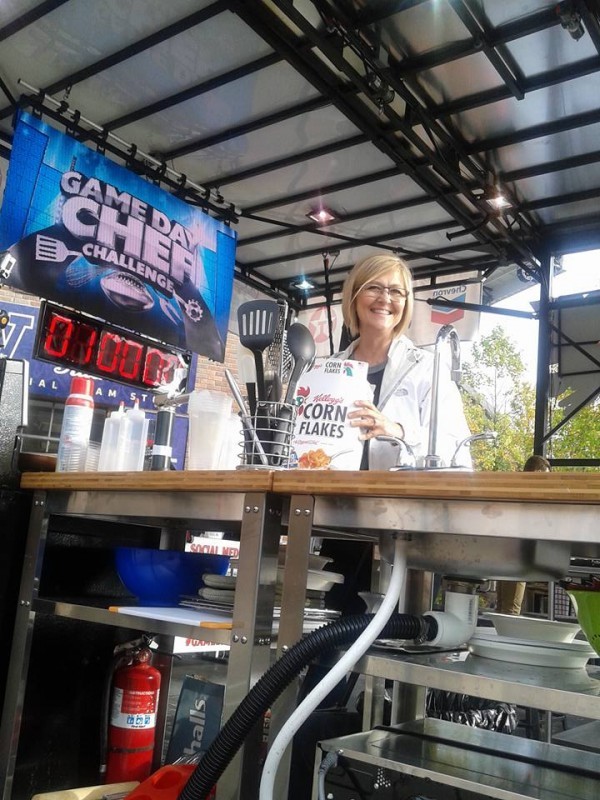 Each finalist had their own cooking area with all the equipment supplied by Chevron Game Day.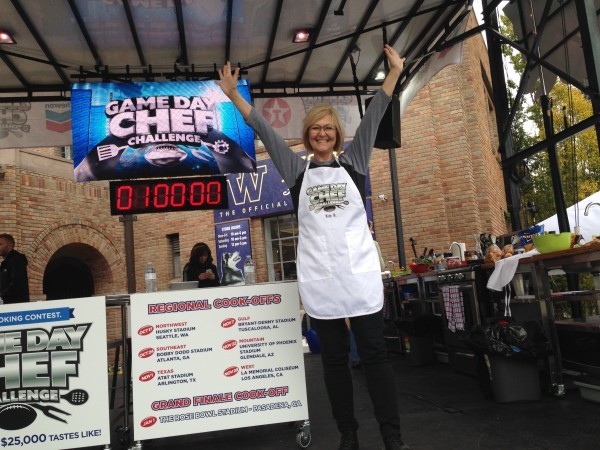 Such an honor to be chosen as a finalist. Thousands of entries were submitted.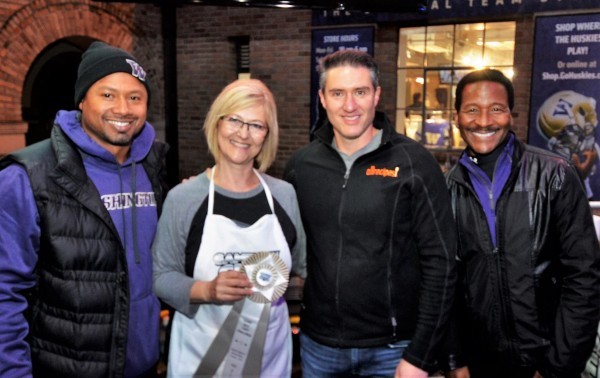 This photo is courtesy of Game Day Chef Challenge. I am surrounded by the three kind and fun celebrity judges; Stan Pavlovsky, President of Allrecipes.com, Mario Bailey, Former University of Washington Wide Receiver and Steve Pool, KOMO Weather Forecaster.
My final prize package comes to $1450.00 in Visa gift cards, gas cards and prizes. It was a good day! Oh here is the recipe for the Tator Cups!!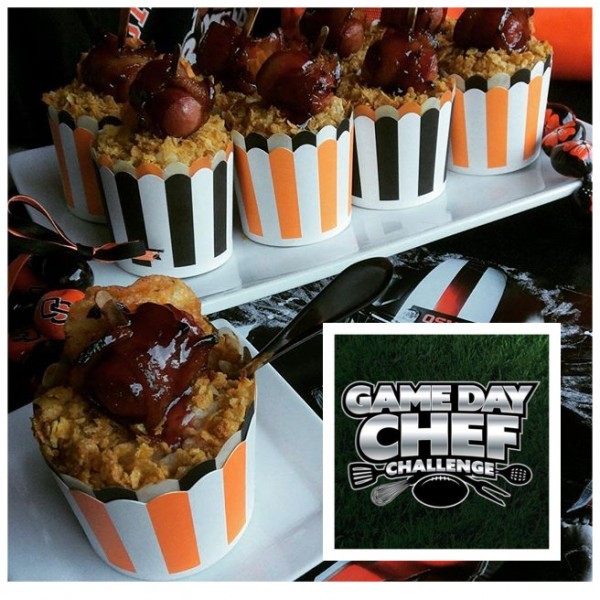 Brew and Bleu Tator Cups with Hot Diggity Dog Wraps
Creamy beer and blue cheesy hash browns that are blended with spicy crushed Buffalo Bugle chips. Each cup is topped with a piece of hotdog that is wrapped in bacon and smothered in sweet grape jelly with sriracha and tucked next to a crispy Buffalo Bleu chip.
Ingredients
30 oz shredded hash browns, thawed
1 stick butter (8 tablespoons) divided
2 tablespoon flour
1 cup beer, preferably mild lager
8 ounces crumbled blue cheese
2/3 cup finely minced sweet onion
8 ounces sour cream
1/3 cup heavy cream
2 green onions, minced
black pepper
1 package thick cut bacon
1 package beef hotdogs
3/4 cup grape jelly
1/4 cup Sriracha chili sauce
1 tablespoon Heinz chili sauce
1 snack size bag Bugles Hot Buffalo chips, crushed
1 snack size bag Kettle Chip Buffalo Bleu flavored potato chips
1 1/2 cups corn flakes cereal, crushed
Instructions
Heat oven to 375 degrees
Make the Spicy Jelly Glaze: Blend together, grape jelly, sriracha and chili sauce. Heat in a saucepan or in the microwave and heat and stir until smooth. Divide some of the sauce into a separate dish for a finishing glaze after wraps are baked.
Make the Blue cheese hash browns: In a large pot, melt 6 tablespoon of butter, add onions and saute for several minutes until tender. Add the flour and cook for several minutes to blend. Whisk the beer into the butter/four mixture. Season with black pepper to taste. Cook over medium heat until the mixture begins to thicken. Slowly add the blue cheese and stir, add the sour cream and heavy cream. Continue to stir until well blended.
Open the Kettle Potato chips and take out 12 whole chips and set them aside. Crush the remaining potato chips and add them to the crushed corn flakes cereal. Add 2 tablespoons of melted butter and toss until coated. Set aside to top the tator cups.
Add in the hash browns and green onions. When blended together carefully stir in the crushed Bugle chips. Fill paper cups or sprayed ramekins with the hash brown mixture and top each with the crushed potato chip/corn flakes cereal mixture and bake in the oven for 30-40 minutes.
Cut the hotdogs and bacon into thirds to make smaller pieces. Wrap each hotdog with bacon and skewer with a toothpick. Heavily glaze each in the grape jelly and arrange on a baking sheet lined with parchment paper. Bake for 10 minute, turn hotdog wraps over and reglaze.
Before serving, reglaze the wraps with the jelly mixture that was set aside. (this mixture did not touch raw meat) Tuck a hotdog wrap in each hash brown cup and add a whole potato chip next to the wrap!
Notes
Serve the extra hotdog wraps on the side with the the remaining jelly glaze!




by