Five years ago my husband and I went on our first date to a Volcanoes Baseball game. We didn't know that we both had season tickets and had been attending for years. Right before he asked me out he spotted me at one of the games. The night of our first date he found this baseball in the parking lot. This ball has a lot of meaning for us but that is another story.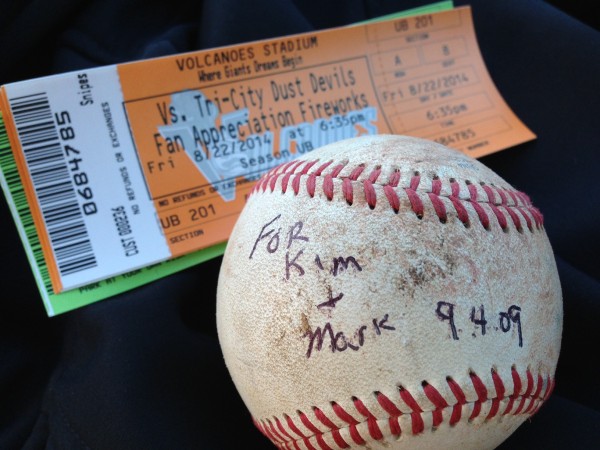 So this is a good thing, we both love baseball but he also loves going to the OSU Beaver College Football games. A large group of our mutual friends also have season football tickets and tailgate together before each home game. Having season tickets to both was not in the budget so we made a decision to give up our season baseball tickets and bought season football tickets. No losers here.
Our five year anniversary for our first date was only days away and Mark had a friend who was not able to use her game tickets on 8/22/14 so he snagged them for us.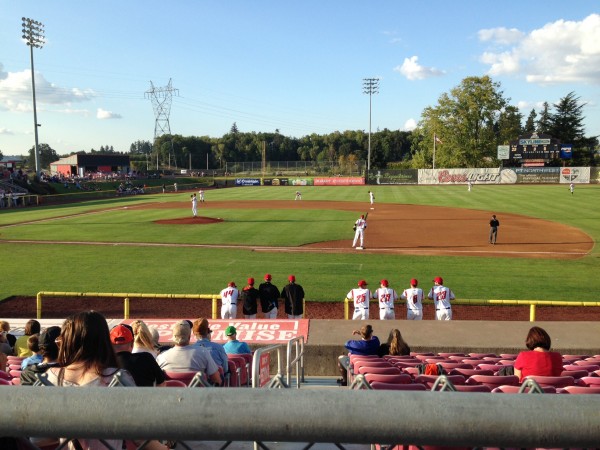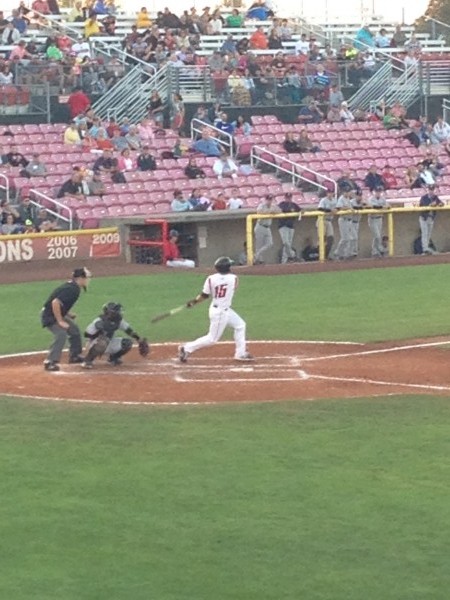 It was time for food and time to complete number 3 on my Bucket List of Foods to Conquer, to eat a hotdog at a baseball game. Well that shouldn't be to difficult since we live next to a semi-pro team, right? I will add the challenge is harder to eat a hotdog instead of all of the other delicious game food. The smell of the garlic fries and the nachos piled high, slathered in cheese sauce are a huge distraction to a hotdog. So I compromised and stepped it up to a gourmet dog, a sausage dog covered in peppers, onions, sauerkraut, mustard and ketchup. Oh yeah, it was delightful.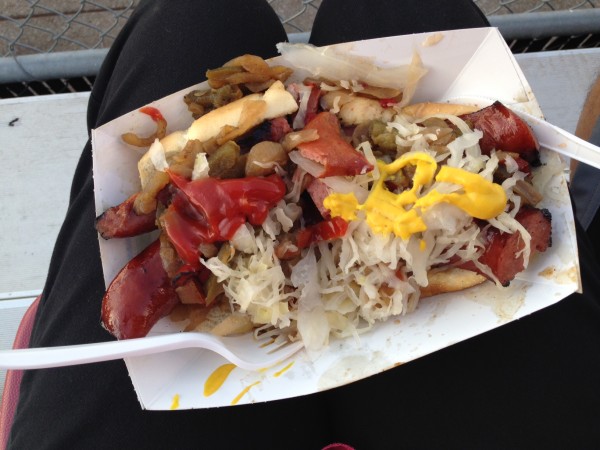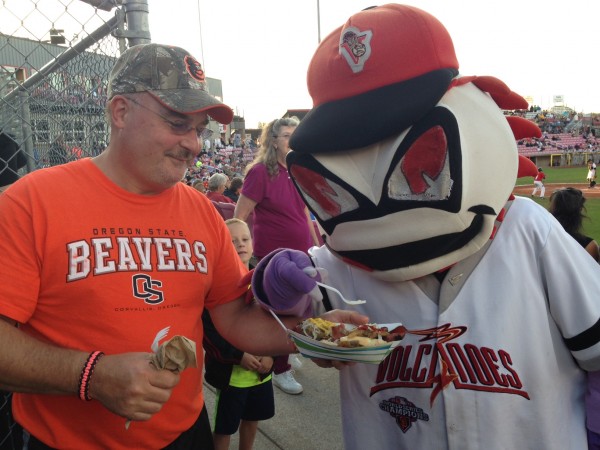 The wonderful part about being at the game is there is always room for more food…PEANUTS!! It is so adorable when the kids go down to the field and sing "Take me out to the ball game" with Crater the mascot.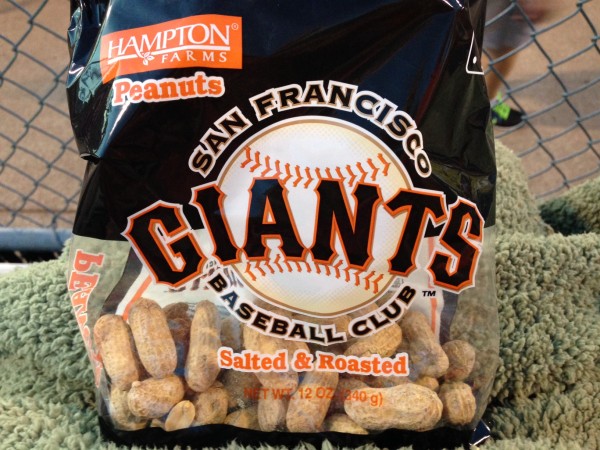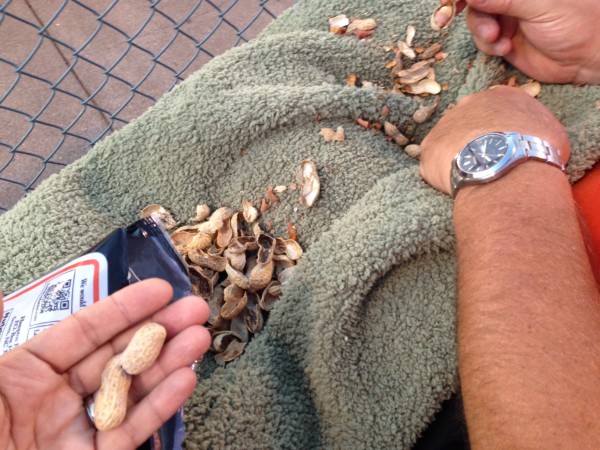 The Volcanoes are an affiliate to the San Francisco Giants which explains the peanut bag! Well the Volcanoes did not win but the game was followed by one of the best fireworks shows around.




by