Coney Island Spaghetti Pie #Tresomega #OrganicsForLife #Organic #GlutenFree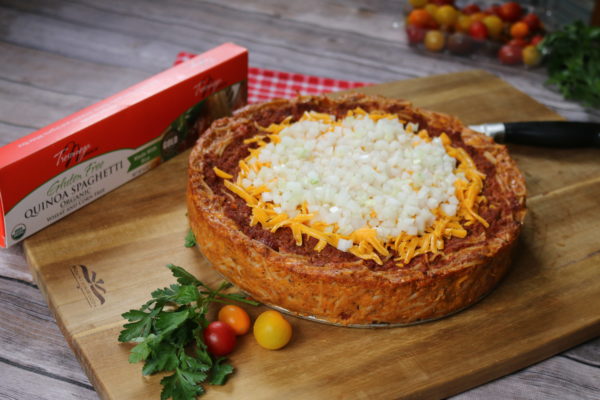 Coney Island dogs are one of a kind. The meat sauce that covers the "all beef hot dog" laid in a soft steamed bun, covered with cheese and fresh chopped onion…oh my!! But what if you take those same great flavors and bake them in a gluten free spaghetti pie? It's magic!!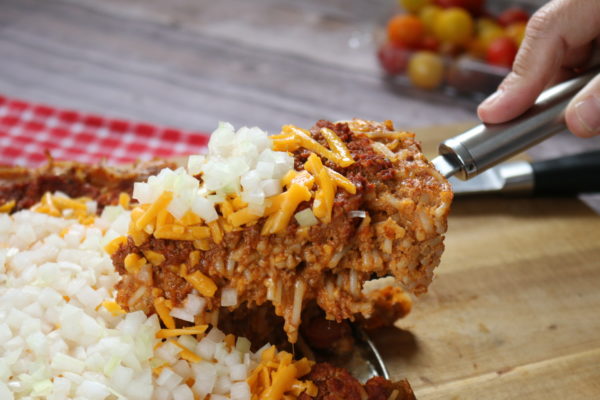 I am super excited to be taking the bloggers challenge from TresOmega Nutrition.  Being gluten free myself is what really had me ready to create fun and tasty dishes. Of coarse, I have hopes of winning some of the prize money too!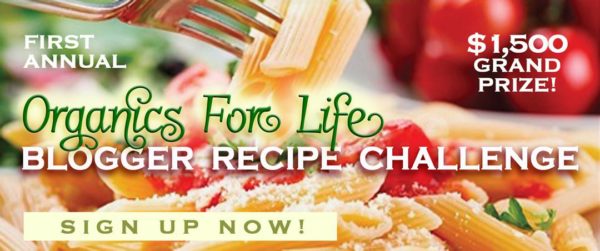 The company mailed each blogger four products to work with. All of the pastas are made with quinoa and rice. They are GMO free, no preservatives, certified organic, wheat and corn free which makes them perfectly gluten free. Along with the pastas, the company mailed a beautiful jar of smooth cold pressed organic virgin coconut oil.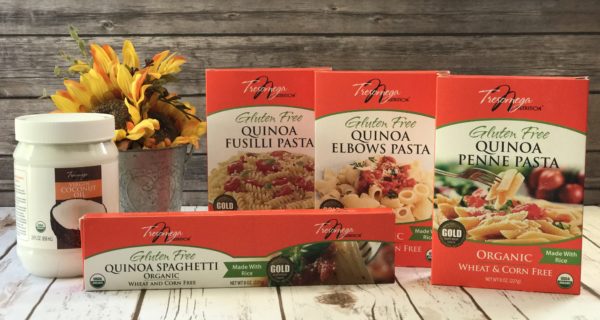 The challenge begins with the three recipe categories; appetizer, baking and entree as well as one Grand Prize winner who takes home $1000.00.
One Grand Prize Winner: $1,000.00 Cash Prize
One Appetizer Category Winner: $500.00 Cash Prize
One Entree Category Winner: $500.00 Cash Prize
One Baking Category Winner: $500.00 Cash Prize
This entry will be under the baking category because..it's baked in the oven. Ok, so that wasn't to difficult to figure out. 🙂 I used their Gluten Free Quinoa Spaghetti for this recipe as well as their Virgin Coconut Oil.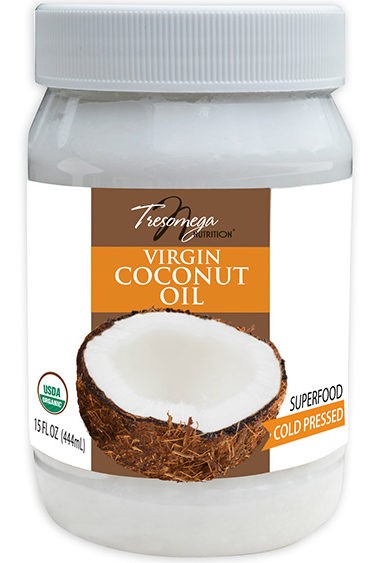 One box of this delicious pasta, the Coney Island meat sauce and sliced hot dogs bake up in a springform pan for the perfect meat pie.
The outside edge of the pie becomes crusty from the ring of the pan while the inside stays tender. After a short rest from the oven, the pie is released from the springform pan, topped with shredded cheddar and fresh diced onions, just like the Coney Island Dog on the pier.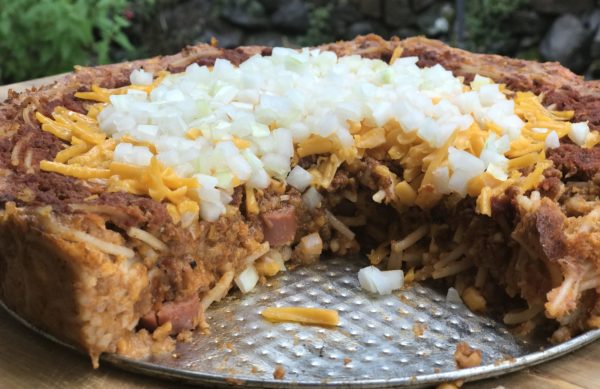 You can find TresOmega Nutrition products at: Tresomega.com, Sams.com, Amazon.com and Walmart.com.
Don't forget to follow TresOmega Nutrition on these social media platforms for great updates and recipe ideas.
Website: http://www.tresomega.com/
Facebook: https://www.facebook.com/TresomegaFoods/
Twitter: https://twitter.com/TresomegaFoods
*All comments and opinions are my own. I received these products complimentary as part of the bloggers contest.
Coney Island Spaghetti Pie #Tresomega #OrganicsForLife
All the delicious flavors of a Coney Island Dog baked in a gluten free Spaghetti Pie. Served with a crisp Iceburg salad and dinner is served.
Ingredients
Meat Sauce:
1 ½ ground beef
2 garlic cloves, finely minced
1 cup chopped onion
1 tablespoon unsalted butter
1 teaspoon kosher salt
¼ teaspoon black pepper
½ teaspoon smoked paprika
3 ounces tomato paste
¾ cup ketchup
2 tablespoons mustard
2 tablespoons white vinegar
1 teaspoon Worcestershire sauce
2 teaspoons chili powder
1 teaspoon ground cumin
½ teaspoon dried oregano
½ teaspoon celery seed
1 tablespoon dried onion flakes
½ cup water
Pie filling:
8 ounce package TresOmega Nutrition Gluten Free Quinoa Spaghetti
2 teaspoons TresOmega Nutrition Virgin Coconut Oil, melted
14 ounce all beef hot dogs, slice in ½ inch pieces
¾ cup milk
3 eggs, beaten
8 ounces shredded cheddar cheese
8 ounces shredded Monterey cheese
Cooking spray
Toppings for the Pie:
4 ounces shredded cheddar cheese
1 cup chopped onion
Tools:
9 inch springform pan
Stick hand held blender or regular blender
Instructions
Preheat oven to 350 degrees.
Begin the meat sauce in a large sauce pan. Melt the butter over medium heat and sauté the onions and garlic cloves for several minutes until tender. Add in the ground beef, salt and pepper and cook until the beef is browned. Add in the remaining meat sauce ingredients and simmer for 10 minutes.
Pulse the meat sauce with a stick hand blender until it makes a slightly chunky meat puree. Measure out 1 cup of the sauce and set it aside. (If using a stand up blender, pulse the hot meat sauce carefully)
Begin the filling by preparing the pasta as directed on the package. Cook until al dente (about 10 minutes), strain and toss with 2 teaspoons melted coconut oil and set aside.
In a large mixing bowl, blend together the remaining filling ingredients. Toss in the cooked pasta and meat sauce until well coated. Spread into a springform pan that has been sprayed with cooking spray. Press a slight dent in the top of the pie up to an inch of the edge. Spread the reserved 1 cup of meat sauce in the indented top.
Bake the pie for 40 minutes. Remove from the oven and allow to set for 15 minutes before unmolding the pie. When ready, remove the outer ring, top with the remaining cheddar cheese and chopped onions. (Run a knife around the inside edge of the springform pan before unmolding if needed.)




by