My Competitors
---
One of the best things in life is making new friends. When I competed in the 2014 World Food Championship Cook Off, I met so many other food competitors. Day after day, the people I met were kind to share tips for the competition. Yes, I said share their tips. Had they not shared, I can guarantee my experience would have been different. I used their tips to bring needed items and prep ahead that I did not know could be done.
Not afraid to help one another brings the opportunity to return the favor. Listed below are some of the great food competitors that I met and continue to meet in this food sport. Visit their links and pages to find out what they are up too. Many are very active in entering recipe and cooking contest as well as developing their own food product lines.
JOE ARVIN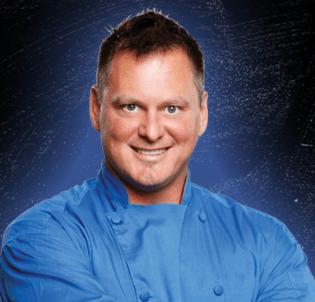 Celebrity Chef on Food Network, ABC the Taste and CBS's Big Brother reality T.V. show, Chef Joe serves up some of his loud and colorful style of cooking.
As a corporate Chef, Joe travels the World speaking on anything food related. He administers cooking classes, food     trend seminars, menu, and recipe development. Private cooking lessons and fun food show live cooking demonstrations. Joe cooks completive and brings his cooking into your home for private events.
He is available for cooking demonstrations and seminars at food shows and corporate events. Cooking is Joe's true passion in life and it shows on stage and in his demonstration cooking.
You can have Chef Joe speak on his tough upbringings and his powerful life changing story of how he used his passion for cooking and life to motivate, inspire and pull himself up and out. A true inspirational story for youth and all those in leadership.
 His interest in cooking developed in early childhood. At the age of 8, he was whipping up eggs and pancakes for his parents' breakfast and as well known among friends and family for the "world's best tacos."
At the age of 22, Joe came face to face with destiny. He worked for a local caterer, The Pampered Chef, in Lexington, Kentucky. Chef/Owner David Larson was a winner of the James Beard Award, among other accomplishments. Working beside the talented Larson, Joe decided he would pursue the culinary arts as his long life career. Together they created some of the finest weddings held in state of Kentucky.
Chef Joe spent much of his time in various restaurants, hotels and catering facilities acquiring knowledge and learning the art of presentation before attending Baltimore International Culinary Collage, where he graduated in 1996. He then served an externship at Mohonk Mountain House, New Paltz, New York, and at Harbor Court Hotel, Baltimore, where he trained under Chef Holly Forbes.
Joe has combined his professional culinary background with a strong flair for public relations and highly developed communication skills. "I use people's eyes and palate as my canvas" says Joe.
Visit Joe's website Madlove Cooking here to see what he is up too.
Follow Joe on Twitter @joearvin
Follow Joe on Facebook here.
---
CAROL WHITE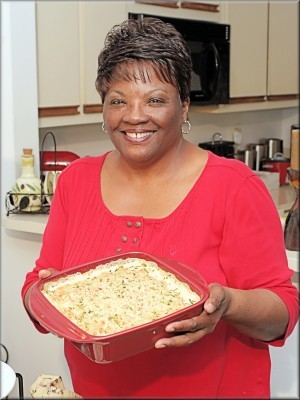 "You eat with your eyes first"
Plating and food presentation play an enormous role in how we experience our food today. I am amateur photographer and a talented home cook; who loves to take pictures of my food. I try to translate taste, aroma, and appeal through my photos.
I love cooking with fresh ingredients. I like taking family recipes and remaking them for a healthier lifestyle. I consider myself a "Neo-Soul" cook; this means to me cooking from the soul a fusion/melting pot of flavors and cuisines. I come from a long line of wonderful cooks; my grandmother, mother, aunts and uncles who have come before me who practice and perfected their love for cooking, and I offer my gratitude for showing me the true love of preparing meals that nourish the soul as well as the body.
Visit Carol's Website: CW's Cafe Today
Click here to visit Carol's Blog: CW Cafe Today-From Pantry to Table Blog
---
 AMY FREEZE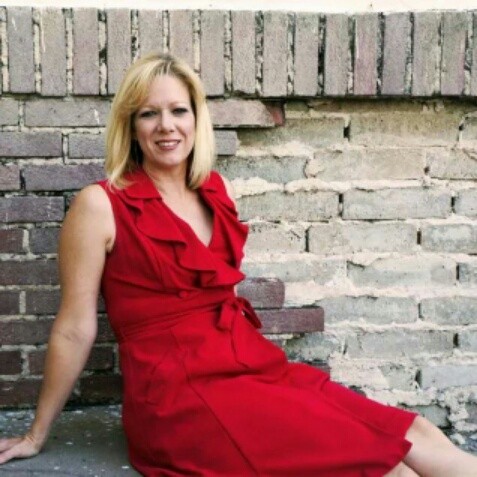 Although I've been baking since I was 8 years old in 4-H, I didn't begin baking competitively until 2007, when I first entered the National Pie Championship. By 2013, I won the National Pie Championship with my key lime pie, which also qualified me for the 2013 WFC. Surprisingly, I made finals in 2013, which automatically qualified me for WFC 2014, during which I made finals AGAIN and qualified for WFC 2015 in Kissimmee.
Since 2013, AMF Cakes & Pastries was born, and my food, travel & adventure blog "Sittinonasandbar.com" was established spread over Facebook, Instagram, and Twitter. These days, my baking has branched out to recipe contests, travelling to breweries, wineries & distilleries around the world, and sharing travel deals & alternative destinations with fellow adventurers.
Visit Amy's website here: Gourmet Everyday
Follow Amy on her Facebook page here: AMF Cakes & Pastries