Cranberry Brown Sugar Butter Spread #CapeCodSelect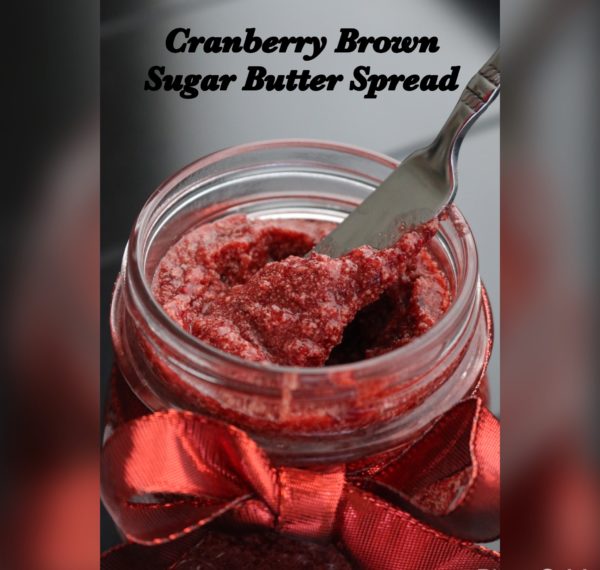 While doing recipe testing for Cape Cod Select Holiday Blogger Recipe Challenge, I was planning to create a cranberry based beverage and a Hot Buttered Rum drink was the idea.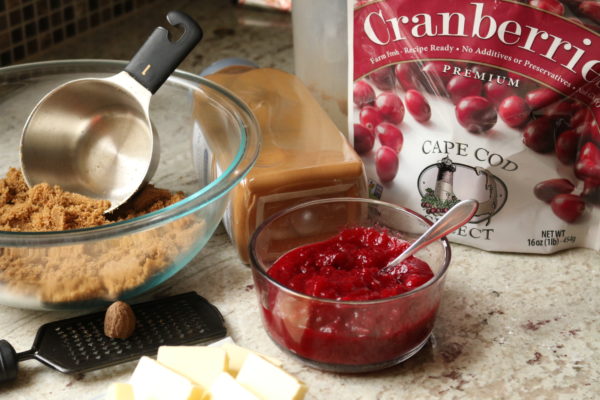 Cape Cod Select sells the most plump fresh frozen cranberries. I simply cooked the frozen berries with a bit of water until they burst before pulsing them smooth.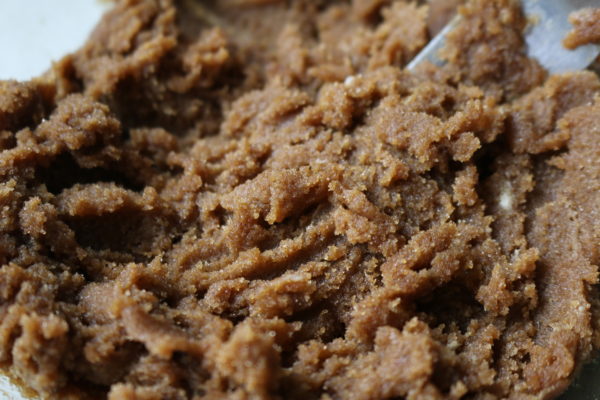 For a smoother spread, I blended the room temperature butter with the brown sugar before adding the ingredients to the cranberries.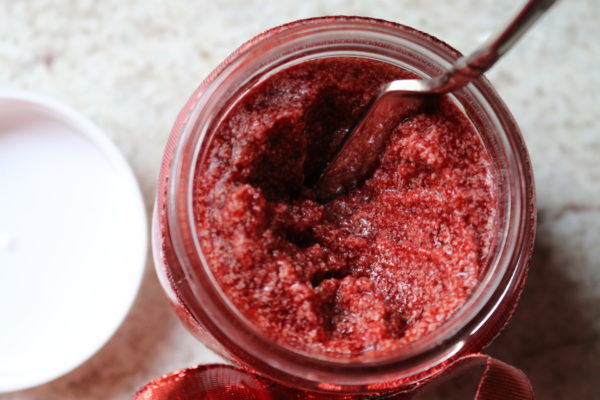 The spread stiffens a bit after it is refrigerated but them glides over warm items like waffles and pancakes. Yum!!!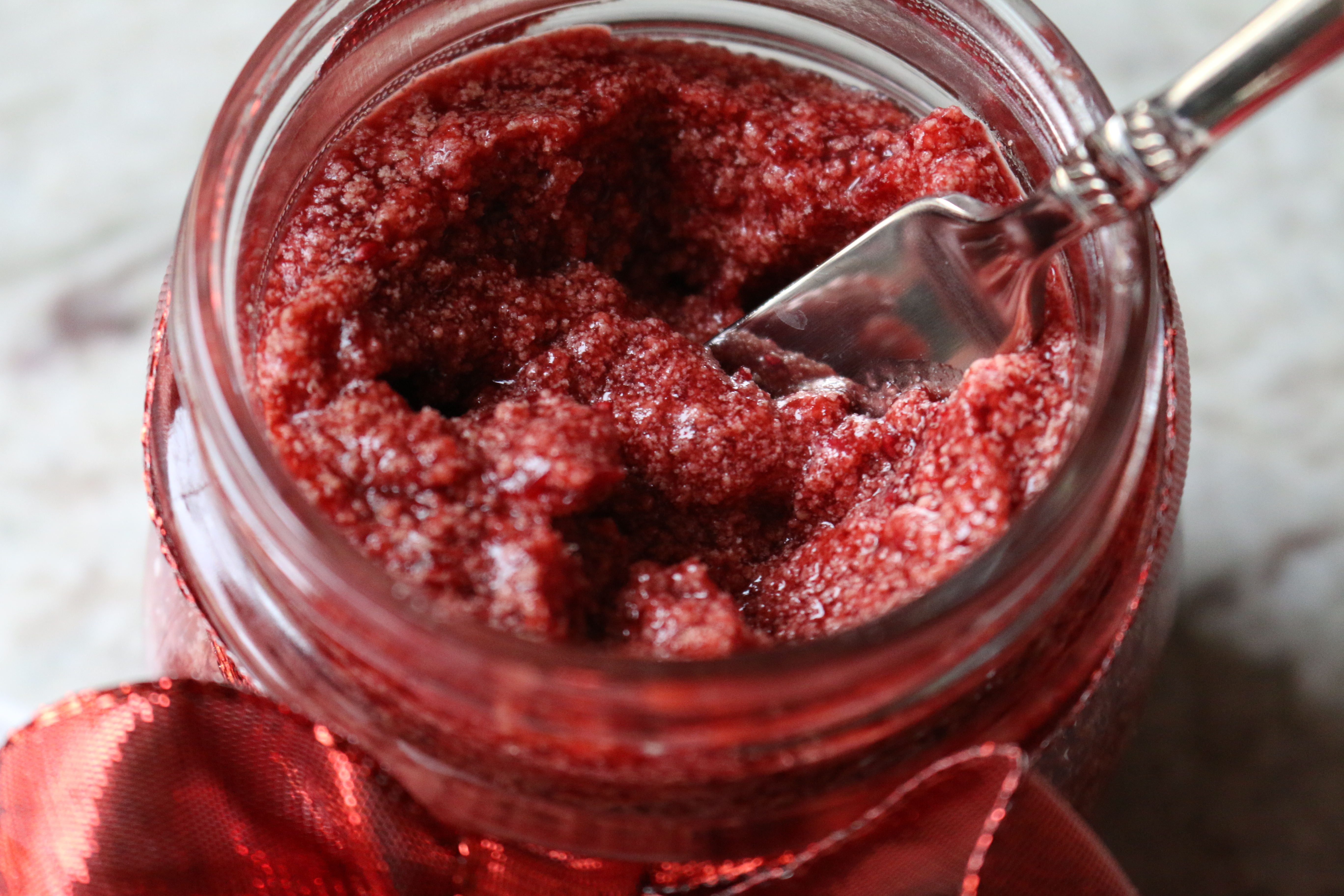 Wrap a bow around the jar and they make a great gift.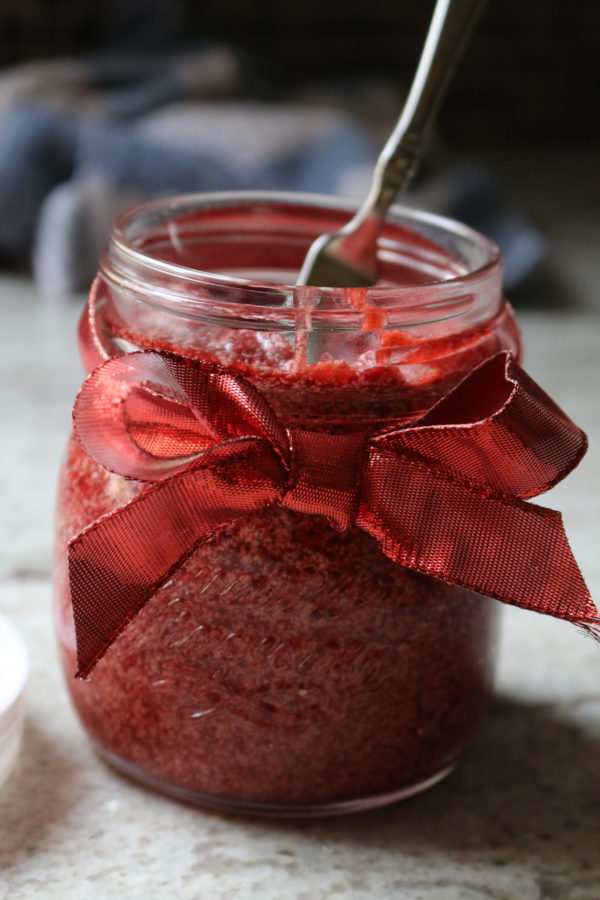 Cranberry Brown Sugar Butter Spread #CapeCodSelect
A sweet buttery spread with a rich taste of cranberries and spices. Goes great over your favorite breads, biscuits, pancakes or waffles. How about a spoonful over the top of your creamy hot oatmeal? Yum!!
Ingredients
2 cups Cape Cod Select Premium Fresh Frozen Cranberries
1/2 cup water
1/2 cup unsalted butter, room temperature
1 cup dark brown sugar
1 teaspoon ground cinnamon (more if you like a stronger cinnamon flavor)
Fresh ground nutmeg, 10-12 grates across a microplane
Pinch of kosher salt
Instructions
In a saucepan, heat the cranberries and water together for 5-6 minutes, simmering until the berries start to burst open. Transfer to a food processor and pulse until smooth.
In a mixing bowl, cream together the brown sugar and butter. Add and stir in the cinnamon, nutmeg and salt.
Add the butter mixture into the food processor with the cranberries and blend until well combined. Transfer into jars or a storage container and refrigerate.




by