Growing up my family made our fair share of Tater Tot Hotdish. Over the years cooks have changed up this hamburger dish that is topped with green beans, cream of mushroom soup and tater tot potatoes. I have seen it made with homemade mushroom cream sauce, different proteins and lots of cheese. All which sound good enough to eat.
I will confess, I am still a casserole lover. Unfortunately, these days I cannot digest some of the ingredients that are in many casseroles. No worries here. I love taking an oldie and remaking it into a meal that I can eat.
One of the first swap outs that I needed to make to this generational Tater Tot Hotdish is to make it gluten free. I also have sensitivity to "nightshade" vegetables such as potatoes, tomatoes and the pepper family. Sounds crazy but I am still thankful for the limited foods I can eat. I also decided that I would use a lean protein that has no preservatives. I can't go wrong by using Isernio's Ground Chicken. I am spoiled to be able to find them in my local grocery stores.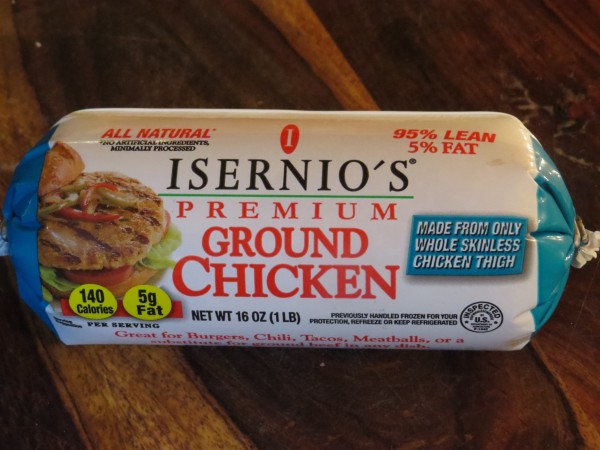 One sure way to make an old recipe even better is to use fresh ingredients instead of canned. I happily picked out the smaller and freshest looking green beans at the market. Sometimes it is just worth the time! I also added a fresh onion and white button mushrooms.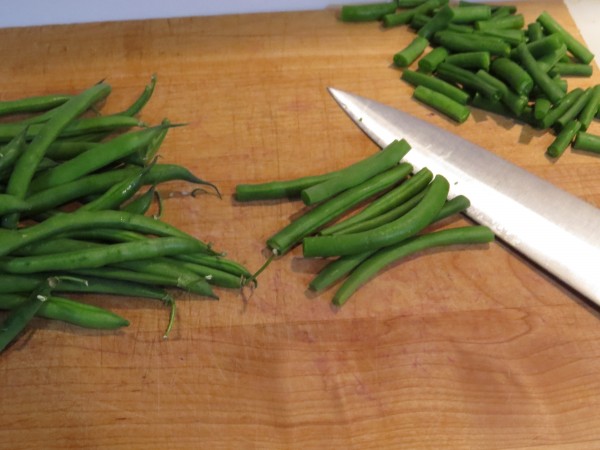 The green beans are cleaned and cut into 1 1/2 inch pieces.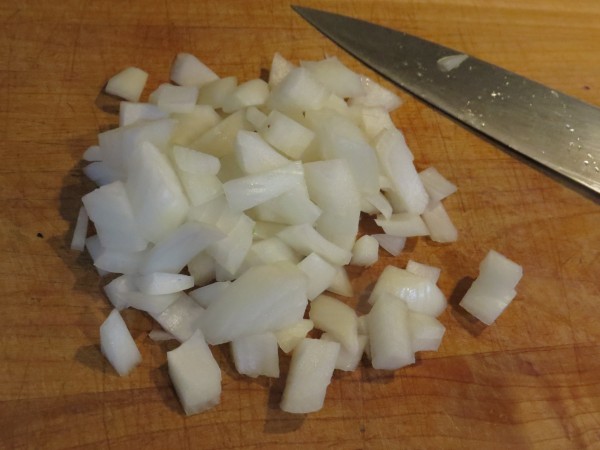 The sweet onion is prepared by dicing into small pieces.
Fresh white button mushrooms are chopped and ready for sauteing. How many casseroles call for Campbell's Cream Soups? More than I can count. The problem for me is that the wheat in the soup mix does not do well with my Crohn's disease. So that means no using Campbells Cream of Mushroom Soup. Instead I used one can of Gluten Free Ready to Serve Progresso Creamy Mushroom Soup.
The base is mixed and now for the topping. I bet you are saying this is where the tater tots come in. Yes, you are right. This is where they come in and are arranged over the top of the casserole. But wait, I can not eat those potato things called tots. How about replacing them with cauliflower flowerettes that are drizzled with butter and tossed in parmesan cheese. That sounds perfect!
Creamy Cauliflower Chicken Casserole-Gluten Free
An amazing makeover to the Tater Tot Hotdish from years gone bye.
Ingredients
1 pound ground chicken, such as Isernio's
2 cups fresh cut green beans, into 1 1/2 inch pieces
1 cup diced onion
8 ounces white button mushrooms
2 tablespoons olive oil
1 tsp salt
1 can Ready to Serve Progresso Creamy Mushroom Soup
1/4 cup light sour cream
1 tablespoon Dijon mustard
2 tsp garlic powder
1 tsp dried tarragon leaves
1 small head cauliflower, cut into bite size flowerettes
2 tablespoons butter, melted
1/4 cup finely grated parmesan cheese
Instructions
Preheat the oven to 350.
In a large skillet over medium high heat, brown ground chicken until cooked all the way through. Remove from the skillet and set aside in a bowl.
Add the oil into the same pan and heat to saute the onions, green beans and mushrooms that are seasoned with 1 tsp salt until slightly softened.
Add the sauted onions, green beans and mushrooms to the cooked ground chicken. Stir in the soup, sour cream, garlic powder, Dijon mustard and tarragon leaves.
Pour into a greased casserole dish. In another bowl toss the cauliflower with the melted butter and then add the parmesan cheese.
Arrange the cauliflower over the top of the chicken filling and bake 40-50 minutes until the casserole is bubbling and the cauliflower is golden brown.




by