Creamy Mushroom and Green Bean Noodle Bowl with Wakame and Fried Shallot
Having the pleasure to sign up for a bloggers recipe contest is such a delight. For me, it's like being given a gift of fun.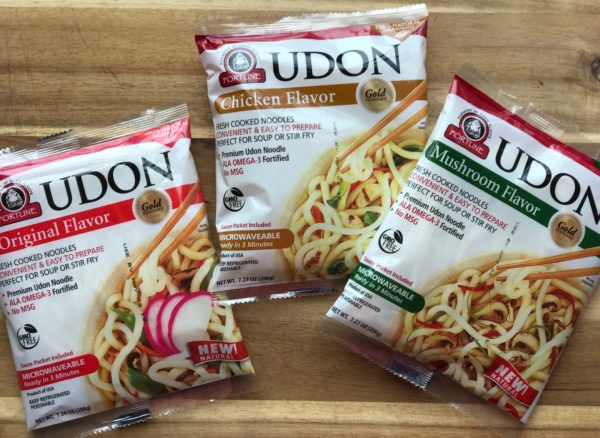 After looking over all of the Udon Noodle packets, I decided to focus on using lots of fresh mushrooms as the a key ingredient to the soup. I will confess, I am a lover of Cream of Mushroom soup. I ate it as a child filled with crushed saltine crackers. I could have eaten the whole pot myself but I had to share it with my sisters. Now that I am older, I enjoy a fresh batch of Creamy Mushroom Soup, nothing from a can and lots of gourmet mushrooms.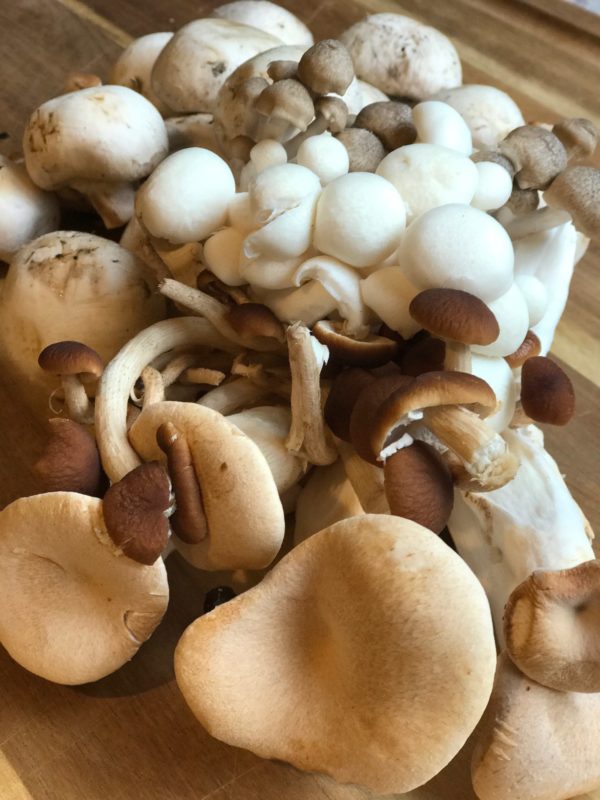 That's not the only dish I like mushrooms in. The other is Green Bean Casserole. You know, the casserole that is known around the nation as one of the most popular side dishes at Thanksgiving. I think the canned crispy fried onions over the top are what makes the dish so tasty, but making them fresh is even better.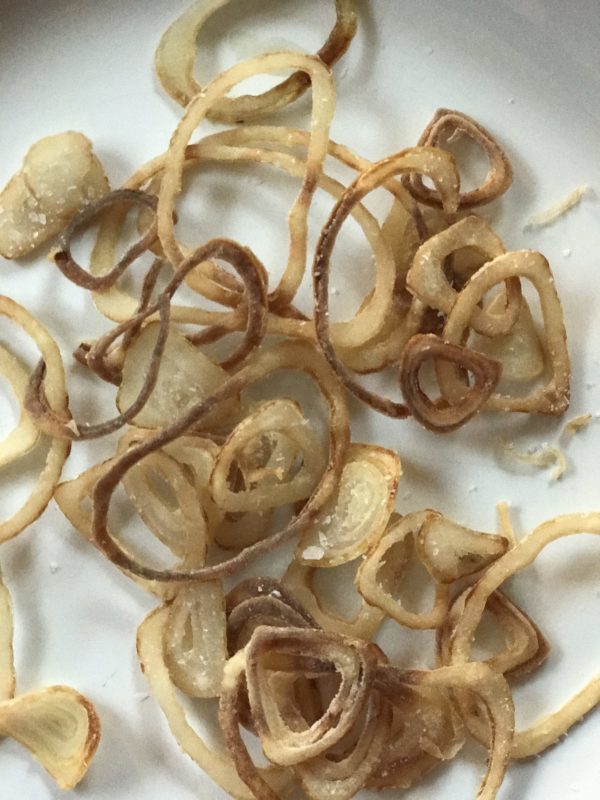 Of the three Udon Noodle packets that JSL Foods sent, I chose Mushroom and Chicken flavored. The seasoning packets blended together making a great tasting broth.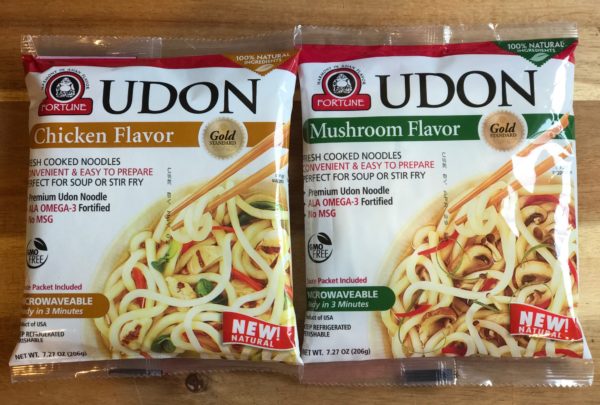 Next I wanted to bring in similar flavors of a Green Bean Casserole. I needed a creamy component as well as green beans but I was not going to use canned products here!! A carton of half and half for the creaminess and fresh frozen petite green beans went into the shopping cart.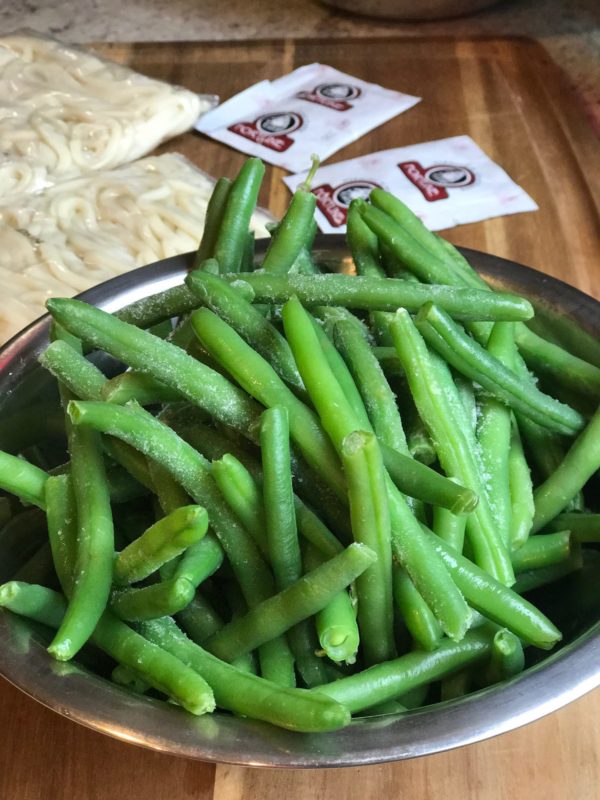 With the idea of combining flavors of a popular holiday side dish and an Asian noodle soup together, a few more ingredients were needed. Sautéed shallots, garlic, soy sauce, fish sauce and Wakame (dried seaweed) add great Asian notes. Fresh made fried shallots on the top of the soup will bring the casserole flavor.
Wakame rehydrates in 5 minutes when soaked in warm water. The fried shallots fry super fast once they are dredged in flour. Together they are the perfect garnish over the Creamy Fortune Udon noodles, gourmet mushrooms and green beans. Time for noodle soup.

You can purchase JSL Foods Products at:
Roth's Marketplace in Salem OR, Quality Food Centers, Haggens, Safeway, Albertson's Fred Meyer, WinCo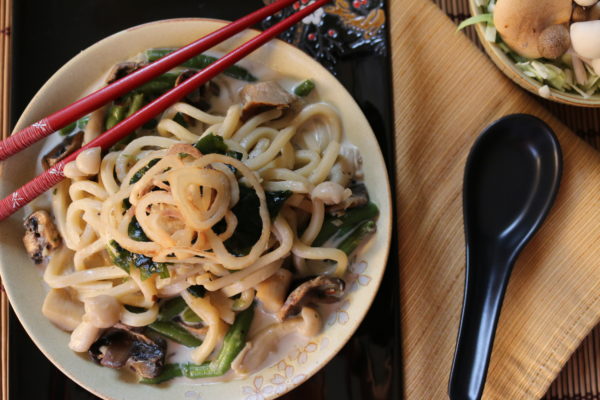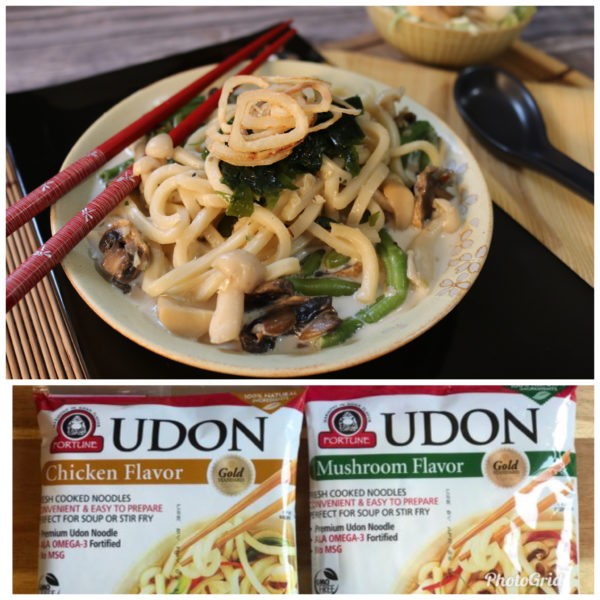 Creamy Mushroom and Green Bean Noodle Bowl with Wakame and Fried Shallots #Fortune #ChefYaki
Creamy Mushroom and Green Bean Noodle Bowl with Wakame and Fried Shallots. An Asian soup inspired by a holiday favorite side dish, Green Bean Casserole.
Ingredients
1-7.27 oz. Mushroom Flavored Fortune Udon Noodle package
1-7.27 oz. Chicken Flavored Fortune Udon Noodle package
3 cups water
2 tablespoon shallots, finely minced
1 large shallot, thinly sliced
4 large garlic cloves, finely minced
1 cup plus 1 tablespoon oil, divided
1 cup half and half cream
1 pound variety of mushrooms, sliced (see notes)
1 pound frozen whole petite green beans, thawed
2 teaspoons dried Wakame pieces (dried seaweed)
2 teaspoons fish sauce
2 tablespoon soy sauce
1 teaspoon kosher salt, plus additional for seasoning fried shallots
1/8 teaspoon black pepper
1/8 teaspoon red pepper flakes
½ cup flour
Instructions
In a large pot, sauté the 2 tablespoons of finely minced shallots and finely minced garlic in 1 tablespoon of oil over medium heat for a couple of minutes. Sauté until tender but do not allow to brown.
Add in the water, seasoning packets from the Fortune Udon Noodle packages, mushrooms, green beans, 1 teaspoon of kosher salt, black pepper, fish sauce, soy sauce and red pepper flakes then simmer for 8 minutes over medium high heat.
Sprinkle the 2 teaspoons of dried Wakame into a bowl of warm water and allow to sit and rehydrate for about 5 minutes. Once the pieces are soft, drain and set aside.
Toss the thinly sliced shallot in the flour until fully coated. Pour the floured shallots into a strainer and shake to remove all of the excess flour. Set aside until it's time to fry them.
After the soup has simmered for 8 minutes, add in the noodles and half and half. Simmer for several minutes to heat the noodles through. Remove from the heat and cover to keep warm.
In a deep skillet, heat the 1 cup of oil over medium high heat. When a slice of shallot sizzles when placed into the oil, fry the slices until golden brown. (Depending upon the heat of the oil, the fry time should be very short) Drain them onto a paper towel and sprinkle with the additional kosher salt.
Divide the soup into bowls, top with the Wakame and fried shallots. Enjoy!!!
Notes
* Use a mix of your favorite gourmet mushrooms.* If you can not find dried Wakame, you can thinly slice a sheet of Nori (seaweed sheets for sushi)




by