Happy National Sunday Supper everyone. What are you making on this day? I made Creamy Tarragon Chicken and Mushrooms.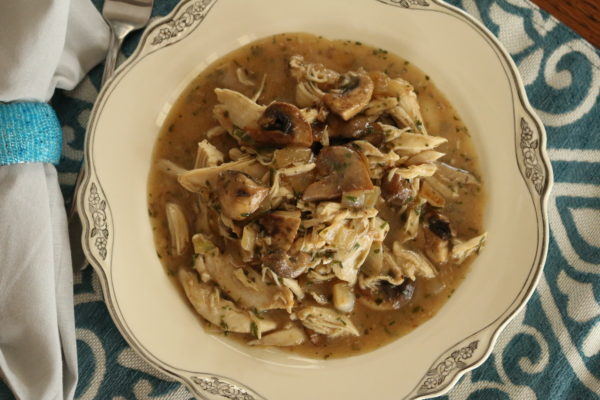 Since January 1st I have been following an Autoimmune Protocol diet to help get my gut back on track. Having Crohns disease can be such a bummer during the holidays. I gave in and ate all kinds of food that I knew would come back to get me.
After years of cooking for myself with this condition, I have learned to find ways to make tasty and satisfying meals. Earlier this week I made a huge batch of homemade chicken stock.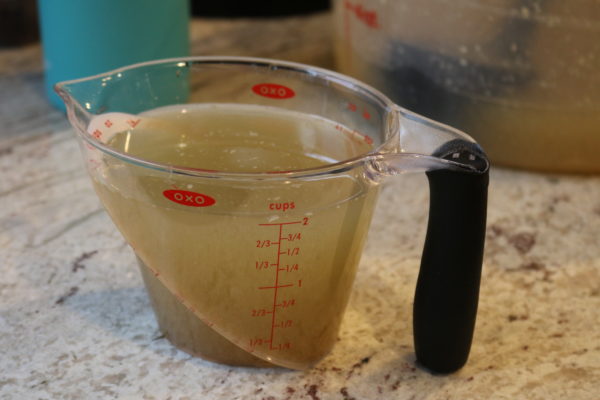 I added all the basic veggies, a whole organic chicken and herbs that are AIP approved. Once the chicken was fully cooked, I took it out, pulled off all of the meat and put the bones back in. Continue simmering will bring out all of the good collagen that is gut healing.  I allowed the stock to cool, strained and stored it in the refrigerator. The next day I removed any of the solidified fat from  the top. If you are not going to be using all of the stock soon, I pour it into freezer containers and freeze it for later.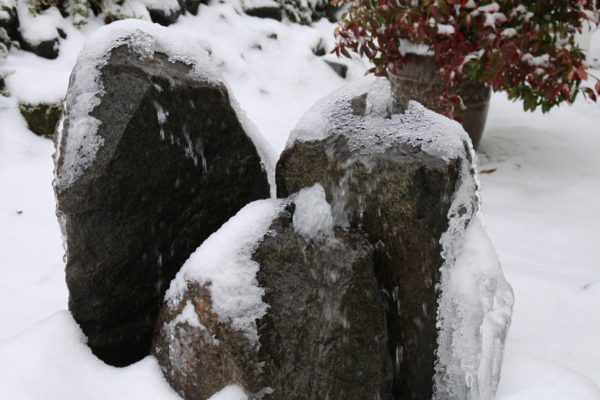 Today is a bit of a cozy day, church was cancelled due to the snow and freezing rain we had yesterday and overnight. A creamy hot meal is in order!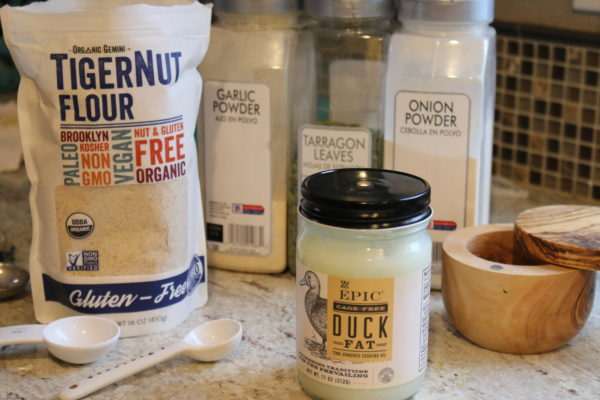 In my recipe you will see I used TigerNut flour. A new product that is so awesome. It is not a grain but rather a tuber that is Gluten and nut free, Vegan, Paleo, Kosher, Non GMO and Organic. It is a resistant starch that offers fuel for our probiotic bacteria. No payment for my opinion here, just my love for a new find!!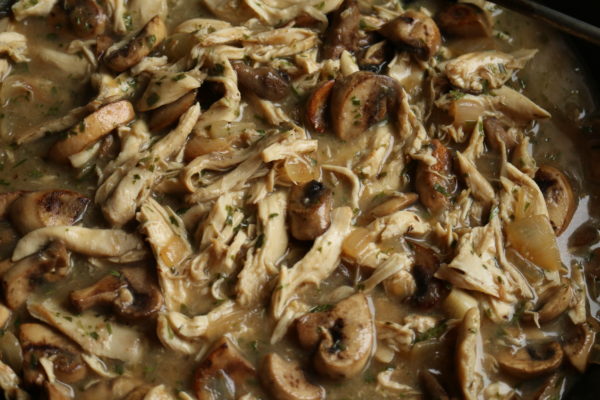 If you have a chance, make this ahead of time and just reheat it. The flavors blend together so nice. This is a dish that I will eat in a bowl all by itself but it would go great with mash cauliflower or mash white sweet potatoes. If your diet allows the Creamy Tarragon Chicken and Mushrooms will go wonderfully with noodles, rice or regular mash potatoes. Enjoy and Happy Sunday Supper!!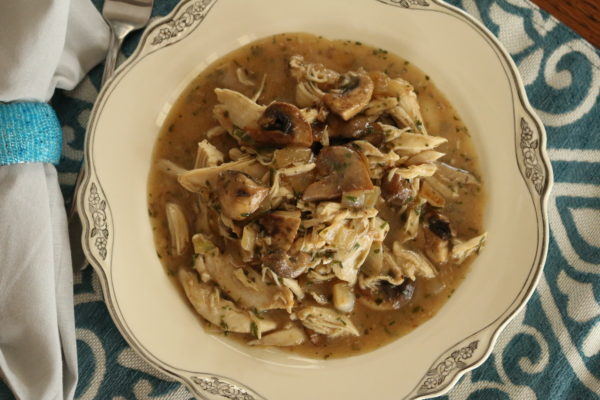 Creamy Tarragon Chicken and Mushrooms #SundaySupper
Tender shredded chicken in a creamy tarragon gravy filled with sauteed mushrooms and onions. Serve over your favorite side! A nice green salad on the side will really complete the meal.
Ingredients
12 ounces shredded cooked chicken (breast or thigh meat will work)
8 ounce sliced mushrooms, button or crimini
1 cup onion, chopped
2 cups chicken broth (homemade if possible)
3 tablespoon fat; ghee, olive oil or lard (organic is possible)
2 tablespoons TigerNut flour (can use regular flour, almond or coconut Flour)
1 Tablespoon arrowroot powder (omit if you are using regular flour)
1 teaspoon onion powder
1 teaspoon garlic powder
1 tablespoon dried tarragon leaves
Kosher Salt to taste (add black pepper if desired)
Instructions
In a large skillet over medium high heat, sauté the mushrooms and onions in 1 tablespoon of desired fat until tender, 7-8 minutes. Add the cooked chicken, ½ teaspoon of kosher salt, dried tarragon, garlic powder, onion powder and cook until heated through.
In another skillet, heat the remaining 2 tablespoons of fat, add in the TigerNut floor, arrowroot and stir to make a paste. Cook the paste for a minute to combine. Slowly whisk in the chicken broth. Continue whisking to create a smooth consistency then cook for several minutes to thicken the sauce. Taste and season with salt as desired. You may want to strain the sauce as you pour it over the chicken and mushroom mixture to provide a smooth sauce.
Blend the two mixtures together and heat through. This dish goes great with mashed cauliflower or mashed white sweet potatoes. If your diet allows, mashed potatoes, noodles or rice would be a great accompaniment. Enjoy!!




by