Indoor-Outdoor S'mores Planter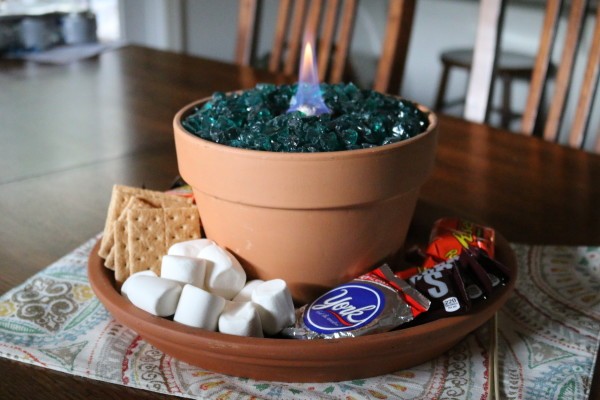 Have you ever turned on one of your gas stove burners and toasted a marshmallow over the flames? LOL, me too!! But standing at the stove and toasting your s'more marshmallows isn't the most party like atmosphere.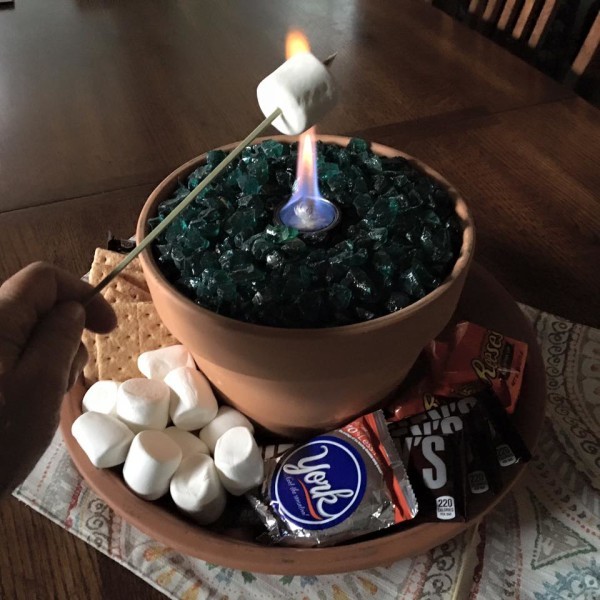 I created this Terra Cotta Indoor-Outdoor S'mores Planter with the same idea. The necessary flame to toast that marshmallow that is now portable and safe for several people to use around the table.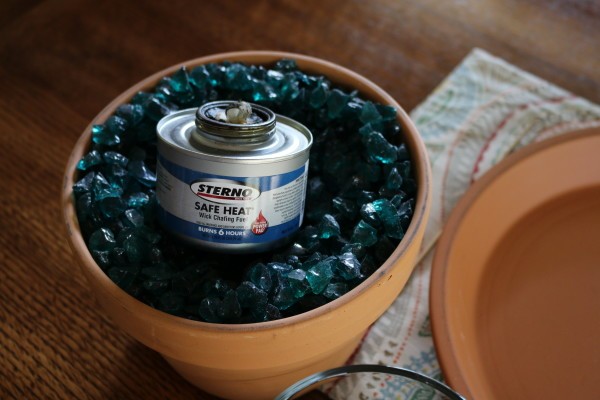 I purchased a wick style sterno can. This can is a bit different than the gel kind. I like it better because it creates a great flame. Along with purchasing a new (and cheap) 8 inch Terra Cotta pot, I also bought a large Terra Cotta base (also known as a drip tray) to use as a serving platter for all the s'more fixings.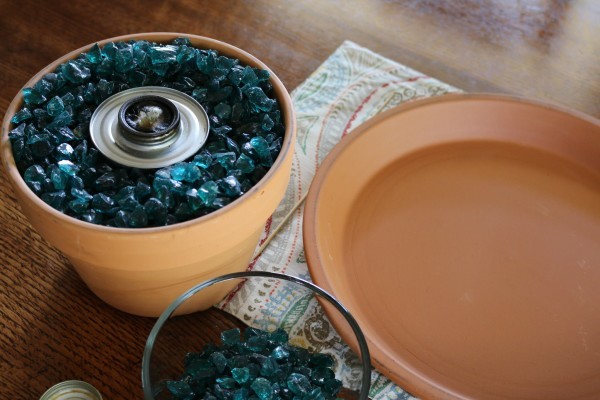 I used the fire pit glass to fill and surround the sterno can. You can purchase this special tempered colored glass where they sell fire pit tables or order them online. You could also use clean rocks/pea gravel or Lava Rocks.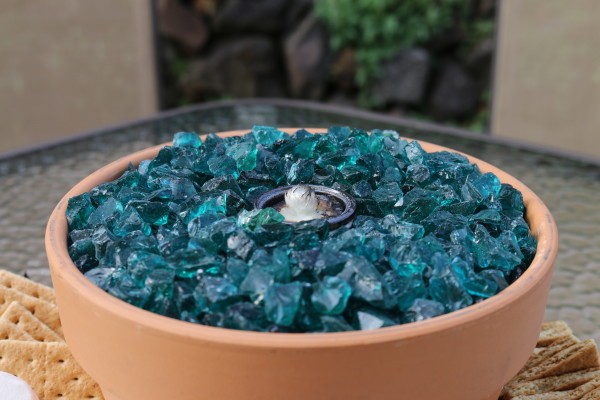 The nice part about using a sterno can is that when you are finished toasting your marshmallows, just carefully put the lid back on the sterno can and store it for later. The can I bought says is burns for 6 hours, that is a lot of s'mores!!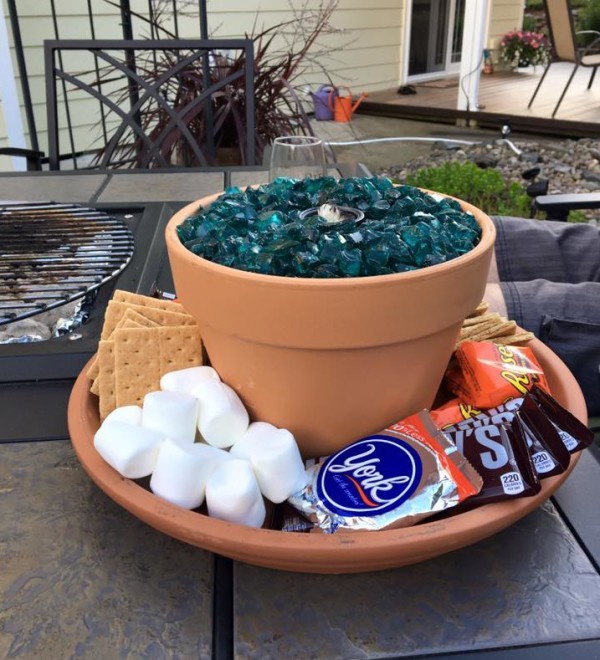 During the day, it is harder to see the flame, but it is there. The tray and planter become an easy to transport dessert station. Now I just need to find some cute shorter metal skewers instead of bamboo skewers. Those darn things like to catch on fire. LOL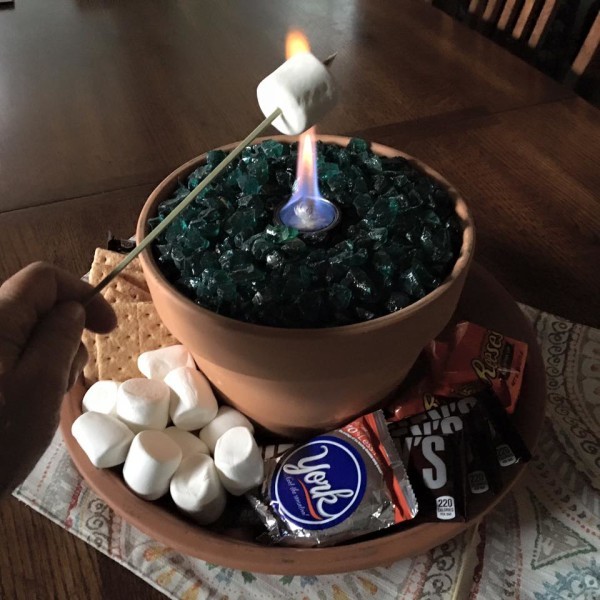 I allowed the sterno can to burn for a long time just to test how warm the glass would get and I was happy to find that only the glass rocks closest to the sterno can got hot. All the chocolate goodies and fixings around the bottom are safe from any heat.
Happy S'mores everyone!!




by