Oh yum, the joy of gingerbread, cookies, candy, and all the fun of Christmas. Nothing reminds me more of the holidays then the smell of the wonderful spices of gingerbread.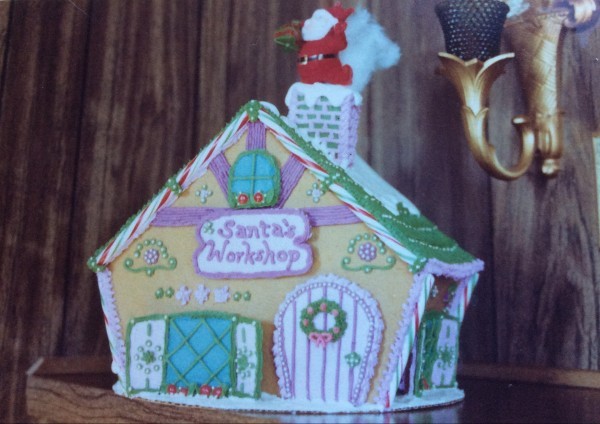 In my early twenties, I made gingerbread houses and sold them for spending money. Later I designed my own plastic molds to make chocolate houses. Each year I would take orders, assemble and deliver these edible homes made of chocolate and edible decorations excluding the cute bears! One year I decided to package my mold into a kit with instructions and all of the supplies to recreate at home. I sold them at the World's Largest Christmas Bazaar in Portland. Today I only have one mold set left…mine!!!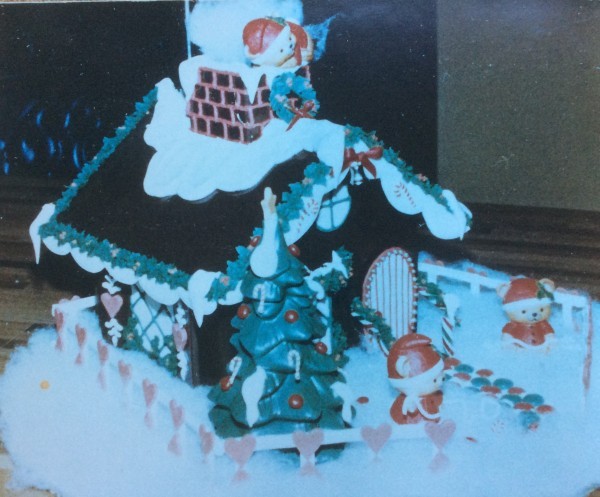 This year I was asked to make sweets and treats for 600. The high school that my kids once attended was having a Christmas choir performance. It was a combination of music, auctions and food. The food needed to be simple and easy to serve. Students volunteered to be my helpers in the kitchen and servers during the event. I love working with these great kids, really makes me miss my kids being in school.
One of the goodies I created was a fudge with the flavors of coffee shops seasonal drink, Gingerbread Latte! It was inspired by Kraft's Fantasy Fudge recipe but mine is made with a white chocolate chips, a concentrated coffee drink mix and ground spices.
I decided to use Maxwell House's Iced Coffee Vanilla Drink Mix to give the fudge the coffee flavor. The concentrate works great to not add to much liquid or to strong of coffee flavor. Although if you want a stronger coffee flavor just add an extra squeeze!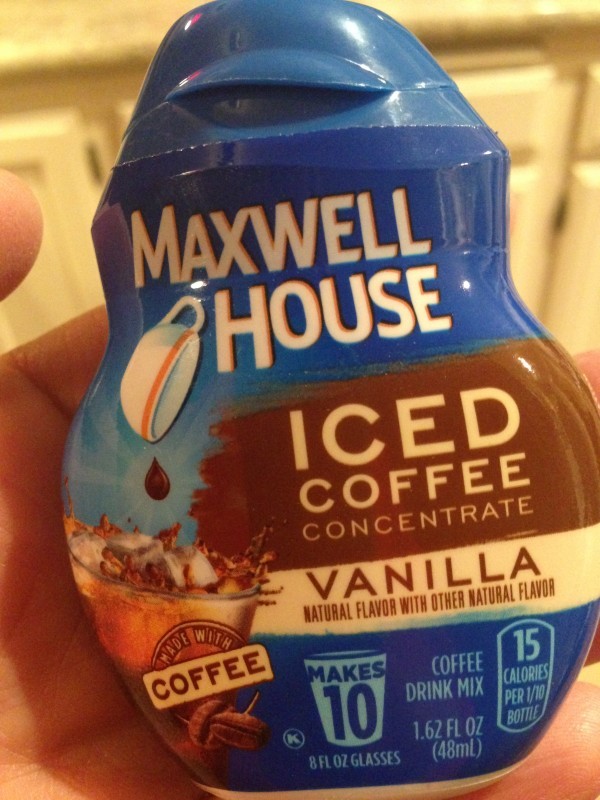 The fun decorations of gingerbread sprinkles are from Wilton's. I hope you can find them!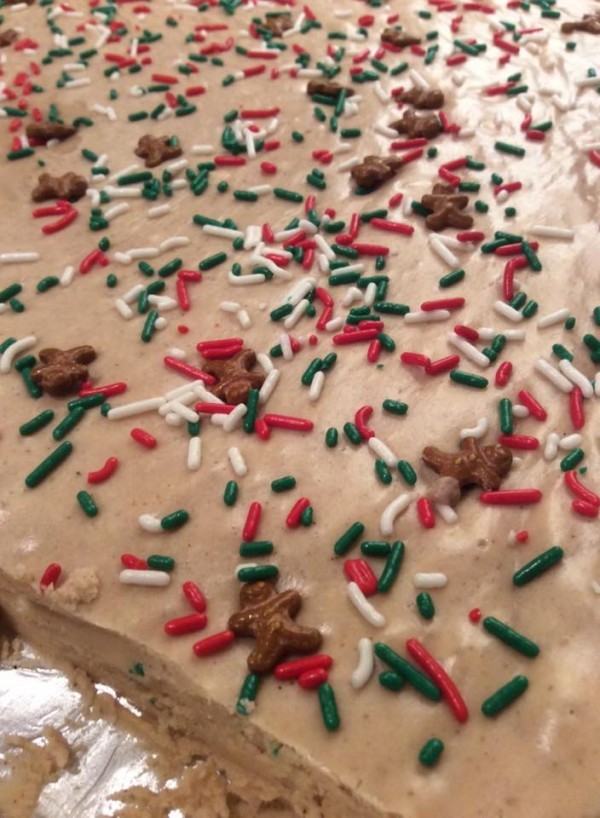 If you can't eat just one then you made need to double the recipe like I did then pour it into a 1/2 sheet pan!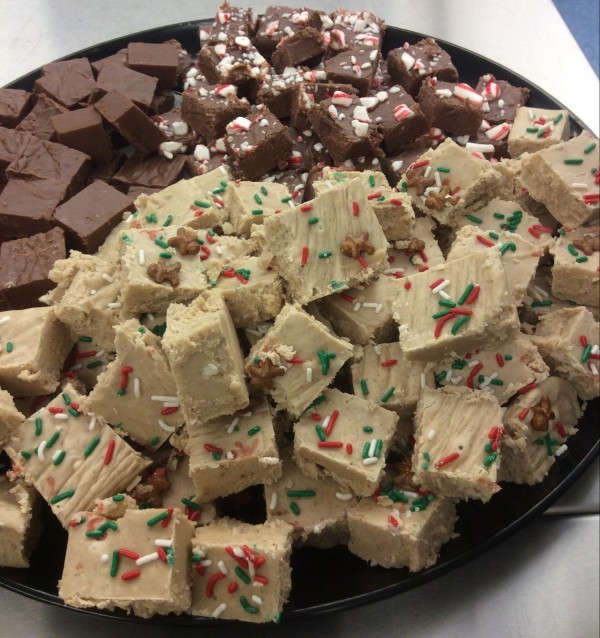 ---
Gingerbread Latte Fudge
3 cups sugar
¾ cup butter
2/3 cup evaporated milk
2 squeezes of concentrated coffee drink mix (such as Maxwell House Iced Coffee Vanilla product)
12 oz white chocolate chips (I used Hersheys)
7 oz marshmallow creme
1 tsp ground cinnamon
1/2 tsp ground nutmeg
¼ tsp ground cloves
2 tsp ground ginger
Wilton's Gingerbread sprinkles
Combine the spices in a small bowl and set aside. Stir two good squeezes of the coffee drink mix into the evaporated milk (or more if you want a stronger coffee flavor). Line a 9X9 pan with foil for the easiest clean-up. Use a 9X9 for thicker fudge.
Combine sugar, butter and the coffee flavored evaporated milk in heavy 2-1/2 quart saucepan; bring to full rolling boil, stirring constantly. Continue boiling 5 minutes over medium heat, stirring and not letting to scorch. If you have a candy thermometer you will want the mixture to ready 234 degrees. Remove from heat, stir in chocolate and marshmallow creme. When the mixture is almost smooth, add in the dry spices and stir until well blended and smooth. Quickly pour and spread the fudge into the prepared pan and top with sprinkles.
Allow to set up for a four hours or more, cut and serve.




by