It's Girls Night Out and I am bringing the Meat Bolognese with Creamy Polenta.
I was asked to do a cooking demo for a large group of great women at my church. This is not the first demo I have done for them in fact it's my third so I am thrilled to return and share recipes, products and yummy food samples.
The committee members asked if I could feature healthy ideas that are also gluten free. Not a problem there as I follow a gluten free diet myself. I then had a great idea. I had just finished submitting my Short Rib Ragu Cheese Bread with Italian Citrus Salad recipe and Video to Healthy Solutions Spice Blends 2016 Blogger Recipe Challenge.
I decided to ask Healthy Solutions company if they would like to sponsor our event with their spice blends as the ingredient I use to cook with and then give away some of their packets as a door prize. This would be the perfect fit because their spices are all natural, low carb, no preservatives or fillers and focus on low to no salt and sugar.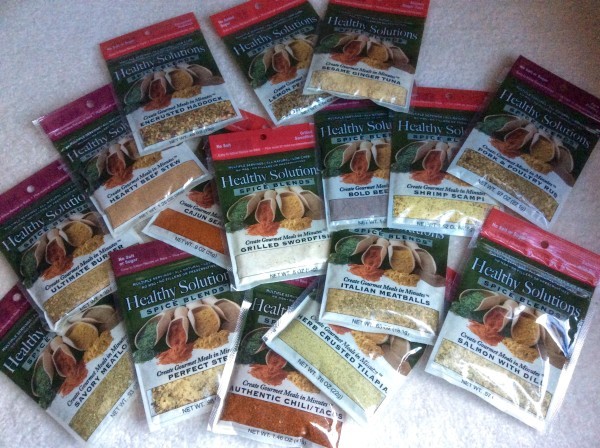 Well, they immediately replied and happily offered to send what we needed. Within two business days I had a box of Healthy Solutions Spice Blends at my door. I have to say that all of my orders come that fast, excellent shipping service.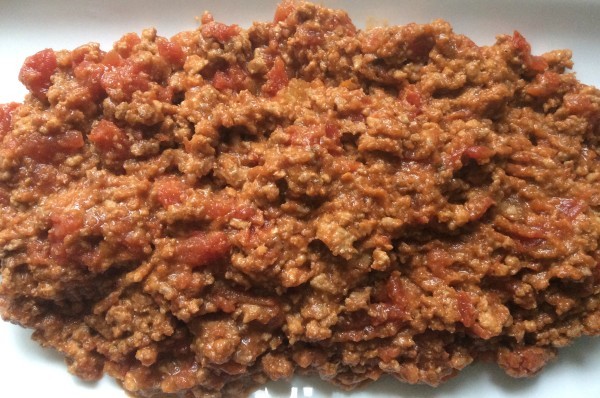 The recipe is simple to make using Healthy Solutions Spice Blends and the bolognese is full of flavor from the low simmer. Enjoy!
Meat Bolognese and Creamy Polenta with Parmesan
Serves 8
4 tablespoons unsalted butter (or 2 T olive oil and 2 T unsalted butter to lower saturated fat)
¼ cup minced onion
¼ cup minced carrot
¼ cup minced celery
¾ pound extra lean ground beef (I use 93% fat free)
¾ pound extra lean ground turkey (I use 99% fat free)
1 Healthy Solutions "Italian Meatball" Spice Blend packet, divided
2 cups whole milk (can use 2 percent)
2 cups dry white wine (or unsalted beef broth if you do not want to use wine)
2 28-ounce can diced tomatoes with their juice (I like the petite cut, also you can choose a low sodium brand)
Heat 4 tablespoons unsalted butter in a large heavy-bottomed Dutch oven over medium heat. Add the onion, carrot and celery and sauté until softened but not browned, about 6-8 minutes. Add the ground meat and half of the spice blend packet. Cook, continuing to crumble the meat, just until it loses its raw color but has not yet browned, about 4-5 minutes.
Add the milk and bring to a simmer; continue to simmer until the milk evaporates and only the clear fat remains, up to 30 minutes. Add the wine (or broth) and bring to a simmer; continue to simmer until the wine evaporates, up to 30 minutes. Add the tomatoes with their juices, the remainder of the spice packet and bring to a simmer. Reduce the heat to low so that he sauce continues to simmer just barely, with an occasional bubble or two at the surface, until the liquid has evaporated which can take up to 2 hours. It will take less time if your burner provides a good amount of heat even on low.
Adjust seasoning with extra salt to taste if desired. Keep sauce warm if serving soon or the sauce can be refrigerated for several days or frozen for several months.
 Creamy Polenta with Parmesan
1 ½ cups medium grind cornmeal, preferably stone-ground
3 tablespoons unsalted butter, room temperature
¾ cup Parmesan cheese
Black pepper
Salt
Bring 6 cups water to a boil in a heavy-bottomed 4 qt. saucepan over medium heat. Once boiling, add 1 ½ teaspoons salt and then put the cornmeal into the water in a very slow stream, all the while stirring in a circular motion with a wooden spoon. Reduce the heat to the lowest temperature possible setting and cover. Continue cooking while vigorously stirring the polenta once every 5 minutes for about 10 seconds. Make sure to scrape the sides and the bottom. The polenta will become soft and smooth in about 30 minutes cooking time. Stir in the butter and the Parmesan cheese. Season with salt and pepper to taste and serve immediately.
Note: if you are not going to serve the polenta immediately, keep the polenta warm in a slow cooker turned on low.
Please note that these comments and endorsement are my own. I can say from experience that these spice packets are great!!





by