Peppered Chicken with Saffron Polenta by Amy Freeze from Gourmet Everyday
Polenta, it's my go too creamy goodness!! What I love about polenta is the variety of recipes that can be poured over the top; Creole shrimp, beef bolognese, ratatouille and herb mushroom sauce are just a few. My new topping is Amy's Peppered Chicken!!
Let's not forget to talk about the details of Amy's polenta…Saffron!! I have never put saffron in my polenta but I will more often now. Saffron is that special umami ingredient. It is also the most expensive spice in the world. Amy's recipe calls for Goya Sazon seasoning with saffron. This ingredient will give your polenta the umami flavor without the cost.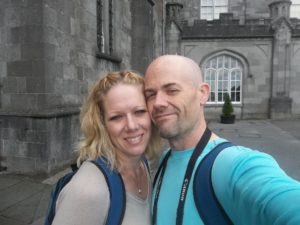 Amy and her husband are are parents to 2 kids, 2 dogs, and 20 chickens.  After that, they are competitive cooks, cyclists, recipe writers, craft beer enthusiasts, and world travelers. I met Amy at the 2014 World Food Championships while she was there competing in the dessert category. That was her second year attending. She was so kind to help me along with many tips to the cook off. Amy has successfully earned her way back to the World Food Championships in 2015 and now is returning in 2016 for the fourth year in a row. Not only is she competing in dessert for $100,000.00, she is doing a cooking demonstration on how to use craft beers in your baking. Yum!!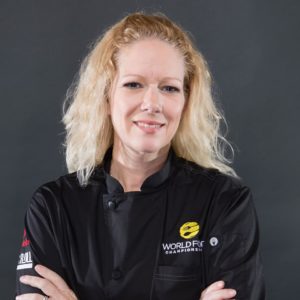 I am so excited to meet up Amy again this next week. Follow along and see what she is up too then check out Amy's amazing Pepper Chicken over Saffron Polenta here.




by