Propane Fire Pit Table becomes a Charcoal Grilling Table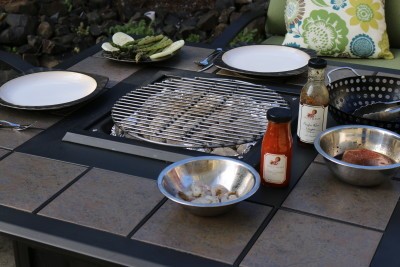 We bought a new outdoor fire pit propane table and chairs almost six years ago. The poor thing has been used for many events, making S'mores would be the number one get together event next to hanging out by the fire.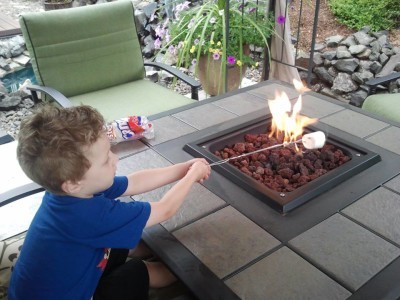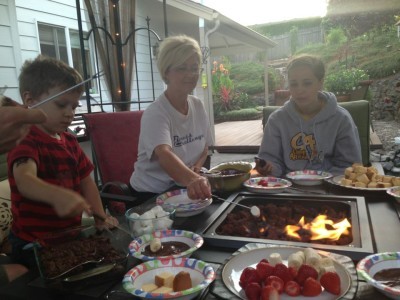 Unfortunately at the end of last summer the burner started making unusual noises that were a bit concerning. This year I decided to remove the propane tank, leave the connections in place underneath but use the top of the table as a charcoal grilling table.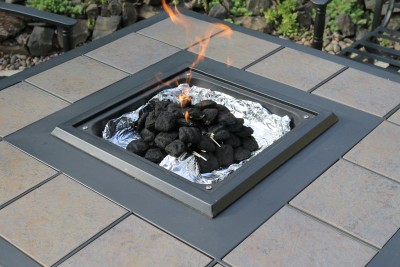 I bought a round 17 inch Weber grill rack to fit over the fire pit opening. It fits well enough that it does not move and will be sturdy enough to grill on. I lined the bottom of the grill pan with heavy duty tin foil. I did poke a few holes in the foil to help with air flow from below but I am not sure if that is really needed. Once the coals are burned and cooled, just remove with the foil and start over!!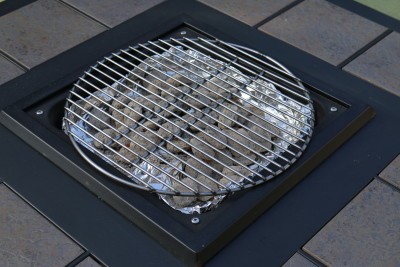 Our first meal was super simple, marinated steak, shrimp, asparagus and slice sweet onion. The coals were the right depth and the food was easy to handle. I am so happy with this change. Hot coals is great for S'mores too!!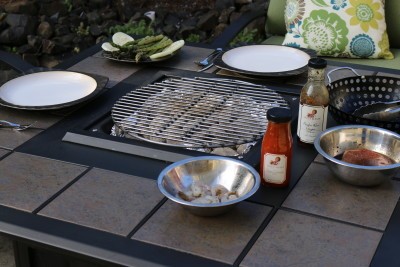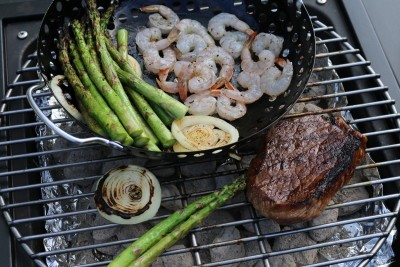 The bonus of the day is when I realized that the lid to the table fits perfectly over the grill rack!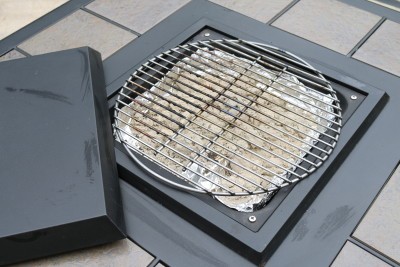 It's going to be a great summer!!




by