The fair has come and gone but the talk of the Retro Rad Day and all of the fun prizes is still going on. Food Network Celebrity Chef, Emily Ellyn was our special guest for the Retro Rad day at the Oregon State Fair's 150th celebration.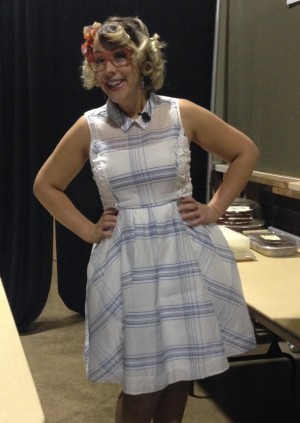 Emily is known for her Retro Rad style and fun rendition to past recipes made new! Growing up on a farm and learning to cook and can food was something she did from a young age. So coming to the Oregon State Fair was a perfect fit. She wowed the fair goers taste buds with Chocolate Covered Cherry Jam and Peanut Butter and Wine Jelly Snow Cones made with Oregon's Willamette Valley Vineyards Whole Cluster Pinot Noir.
Not only did Emily entertain the crowd with her charm and cooking demos but she also had her friends from Columbian Home Products donate great prizes for the cooking contest winners.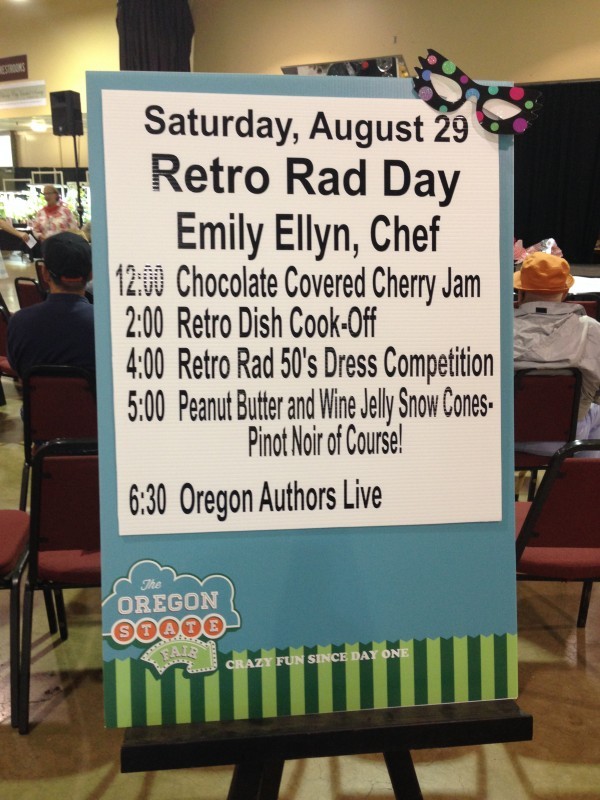 Right before the big event, I came home to find a front door full of goodies.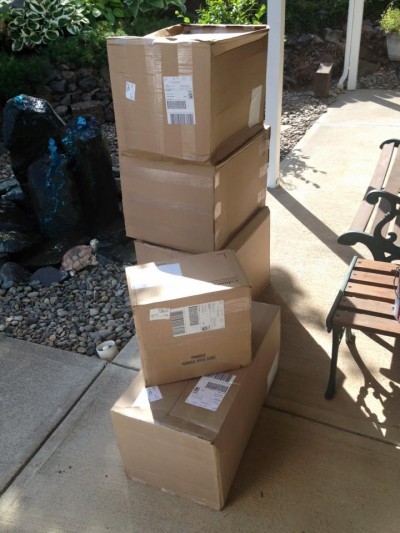 Fred Cecala, Vice President-Marketing & Product Development at Columbian Home Products, LLC was so generous to mail boxes and boxes of Granite-Ware canning sets, Better Browning Bakeware and accessories for our prizes.
One of the events that Emily hosted was a Retro Rad Recipe Cook-off. Contestants were asked to make their Grandma's Best Casserole Dish, their Mother's Best Lick Your Plate Clean meal or Your Auntie's Best Sweet Dessert. Each category had a "Best of Show" dish that received a piece of retro kitchen cookware. Emily then presented the top three dishes for all of the categories with Columbian Home's Canning and Bakeware gifts.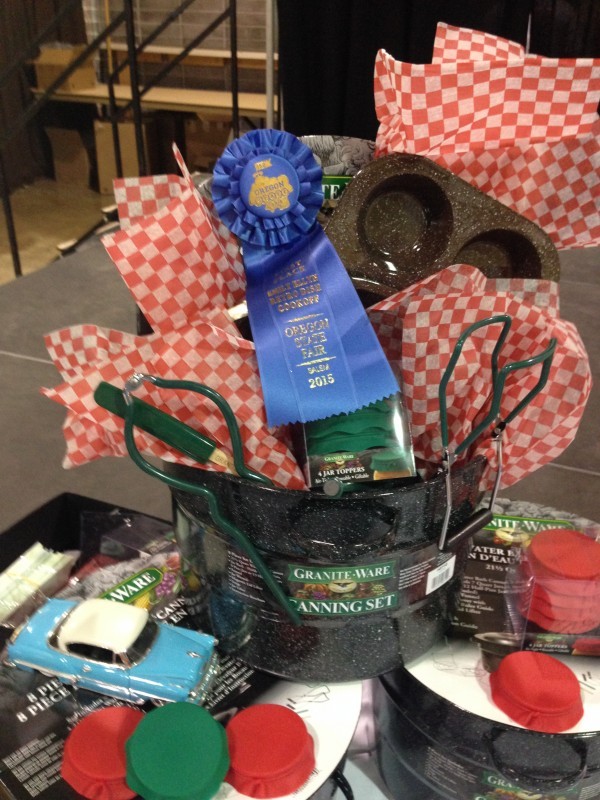 For a little audience fun, Emily tossed red and green silicone jar toppers from Columbia Home Products. Everyone was up for a little game of catch. I had never seen these toppers before. They are so adorable and functional. Once you open your lid, you can use the topper to seal the jar and store in the refrigerator. They also add a cute touch when giving your homemade gifts.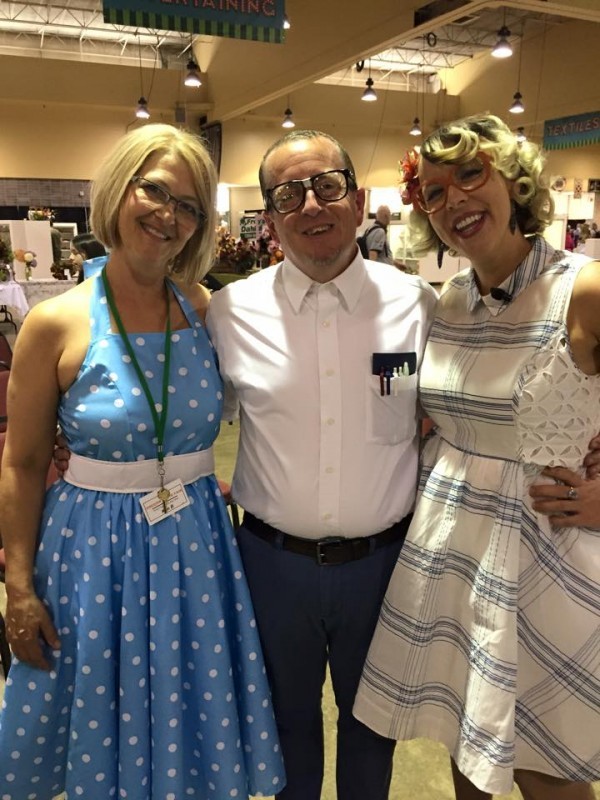 Not only did the contestants come with their dishes, some of them came dressed retro too!!
In between cooking demos and cook off, Emily and I headed to the 4H building with two canning sets and some bakeware. Two young gals were busy baking while a judged watched and scored their technique and dish. Afterwards Emily delighted both gals by giving them each a canning set. So fun to see young cooks in the kitchen!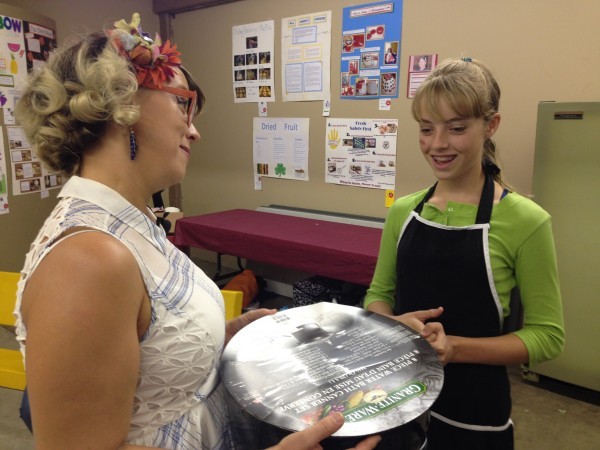 We want to send a big thanks to Fred and his company for making our Retro Rad day a blast!! You can learn more about all of their great products on their website here Columbian Home Products.




by