Update!! Great News…my recipe was selected by Athen's as one of January's Monthly Winners – Mini Fillo Shells Make It Fancy and Fun Recipe Contest. I love to win cash!!
I love sushi.. I crave sushi.. I want some right now! Here is my recipe that I created for the recipe contest.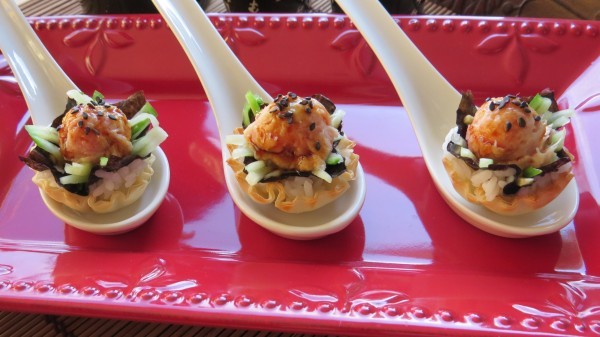 If you are a tuna sushi lover then you will want to make these easy sushi cups. All of the flavors of a sushi roll in a shell. Each ingredient of the roll is in the bite. But don't stop there. Add your favorite condiments like pickled ginger, soy sauce and wasabi paste for the whole experience.
Click here for the recipe and make your next great appetizer!




by