A family favorite cocktail made new, my "Superfly" Dark Hopper. I grew up in an era were hosting a holiday party meant you most likely were serving Cocktail Weiners in a grape jelly chili sauce, Cheese Balls, Divinity and lots of cocktails.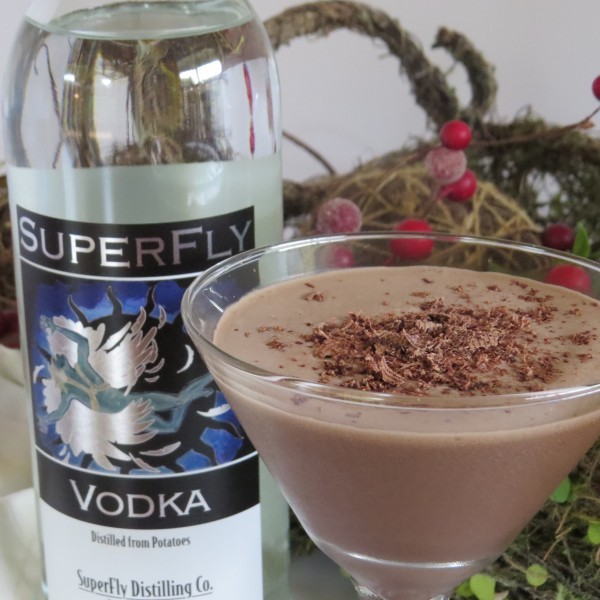 There was a full bar in each one of our homes growing up. My parents loved entertaining so it was no surprise when they later bought a restaurant.
A classic drink that my dad made was a "Grasshopper", we kids called it a "Hopgasser". As a treat, dad would blend up milkshakes with a dash of Creme de Menthe in them just for us! Great memories! Check out this website, The Drink Blog, for the perfect recipe for a Grasshopper. FYI, Cognac is not a normal ingredient but this blogger thinks it lends the perfect balance.
While recreating the Grasshopper cocktail, I discovered the many different spins on this classic. The drink below is called the "Flying Grasshopper", 2 parts vodka, 1 part Creme de Menthe, 1 part White Creme de Cocoa; fill a mixing glass with ice cubes, add all ingredients, stir and strain into a chilled cocktail glass. I used a vodka that the liquor store owner recommended, Superfly, a vodka made here in Brookings, Oregon. The drink is delicious, "superfly" smooth and less calories without heavy cream!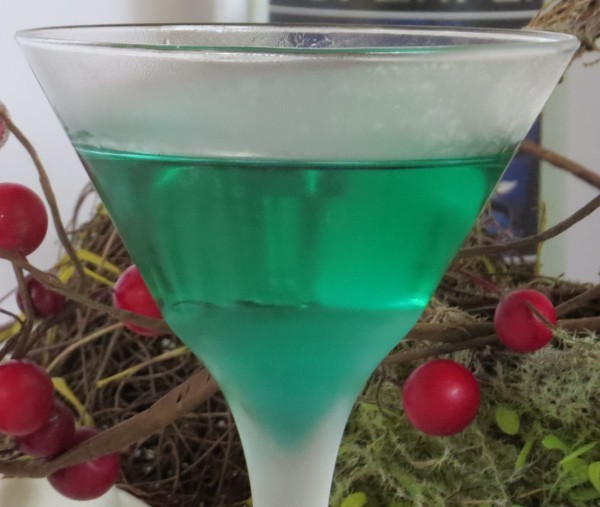 As delish as the Flying Grasshopper was, I had to have the creamy texture for my Grasshopper rendition whether it was going to be heavy cream or ice cream. I choose vanilla ice cream and I could not leave things alone…I added chocolate syrup too. The "Superfly" Dark Hopper is born. Enjoy!
Don't forget to add the shaved chocolate for garnish and flavor.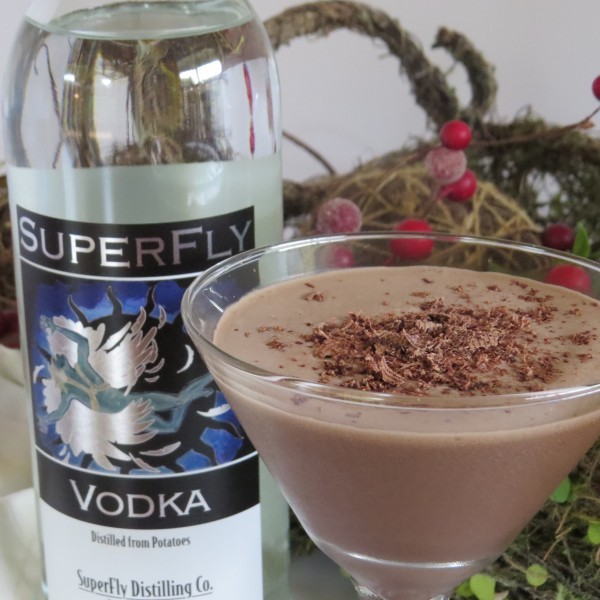 ---
"Superfly" Dark Hopper
A shot of Creme de Menthe, White Creme de Cocoa, Oregon's Superfly Vodka. 3/4 cup vanilla ice cream and dark chocolate syrup to your liking. Blend until smooth and pour into a chilled glass, garnish with shaved chocolate.




by