Italian Portobello Melt #HealthySolutions #Spiceblends
This is my third year to compete in the Healthy Solutions 2017 Recipe Challenge. The contest is a bit different this year but their great healthy spice blends are still the same. I decided to change up my entry style this year and do simple…healthy…comfort food.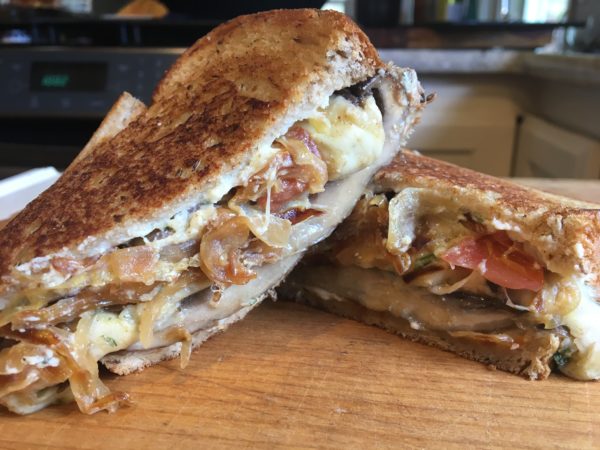 How about a ooey gooey cheesy mushroom melt? That screams comfort food to me. I just needed to make sure that I kept the sandwich on the healthy side with all the great flavors. Healthy Solutions offers so many different spice blends that are so easy to use. Better yet, they offer some that are no salt, no sugar and no gluten. All of them are all natural with no MSG, no fillers or preservatives.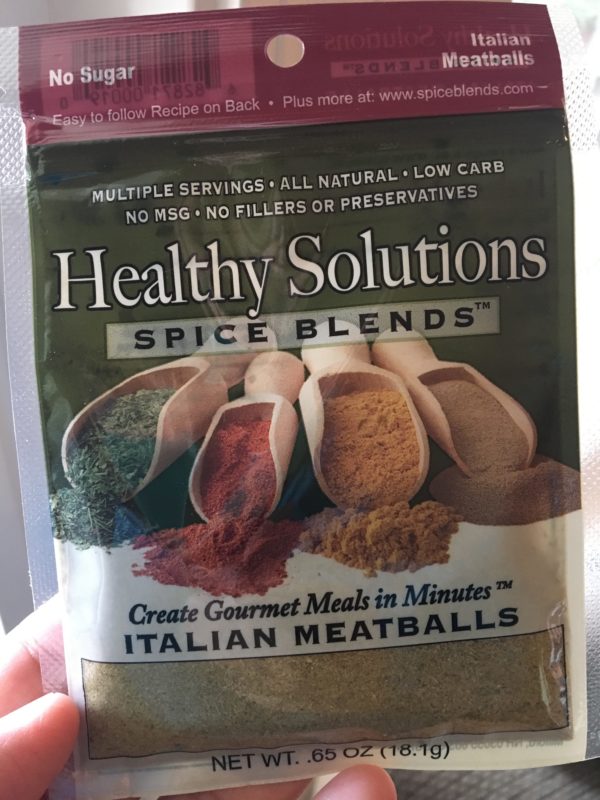 I chose the Italian Meatball spice blend for my recipe. The packet contained all of the spices I needed to add flavor to my Italian Portobello Melt.
To help with the fat and calories, I decided to use a reduced fat mozzarella cheese. Most grocery stores carry this shredded cheese. Fresh tomatoes and minced rosemary tossed with the cheese make a great filling for the portobello.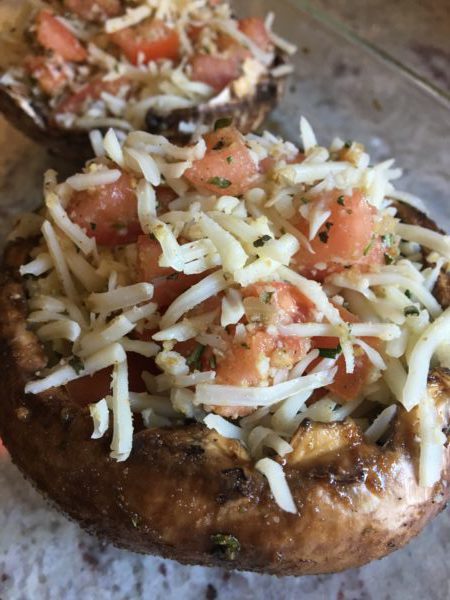 Caramelized onions are sauteed slowly then piled high on top of the filled portobello.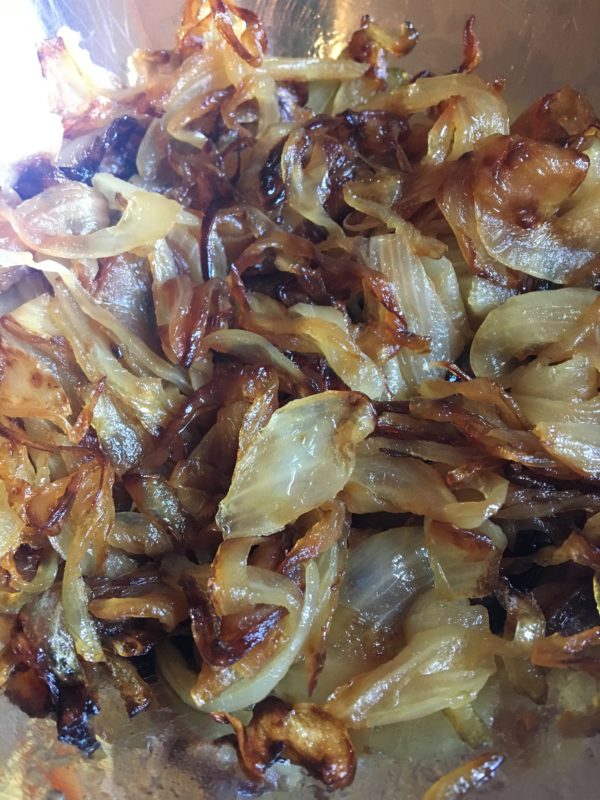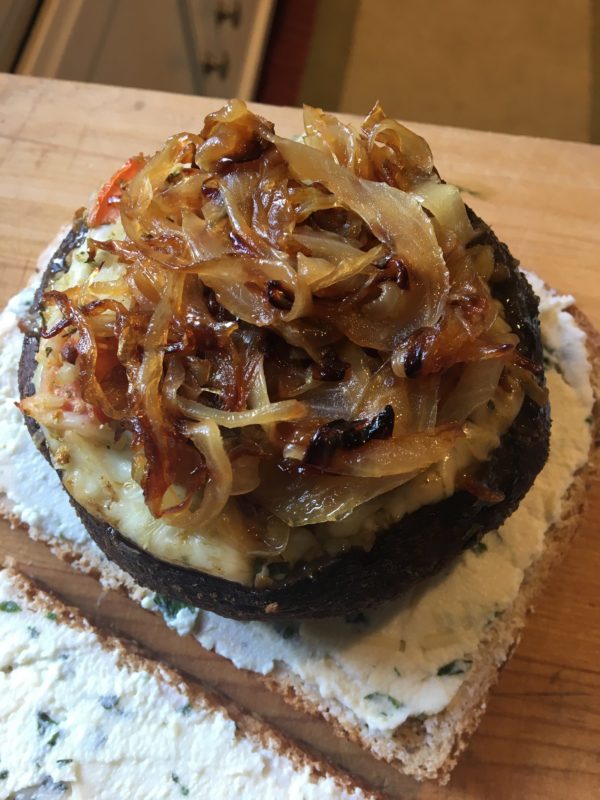 A creamy part skim ricotta and parmesan with fresh basil adds a layer of smoothness on the light rye bread.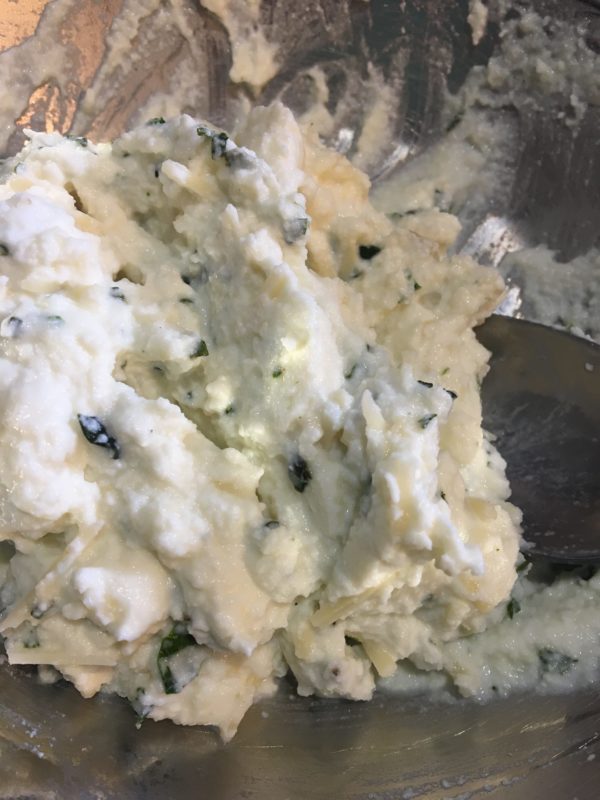 This melt is easy to assemble. Each part has been lowered in fat, no salt added and is meat free!! But no worries, the portobello gives the melt the right bite of meatiness along with the gooey melted cheeses!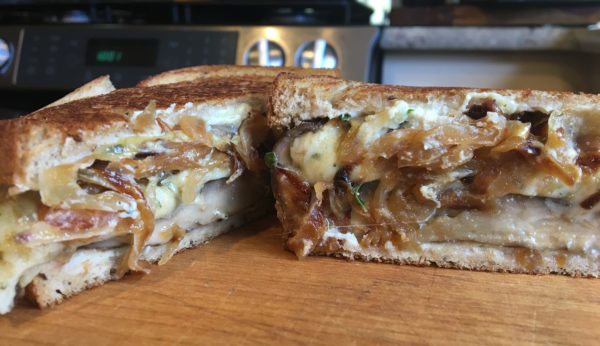 Follow Healthy Solutions Spice Blends on social media for great healthy meal ideas.
Website: https://spiceblends.com/
Instagram: https://www.instagram.com/hssbtestkitchen/
Pinterest: https://www.pinterest.com/spiceblends/
Twitter: https://twitter.com/SpiceBlendss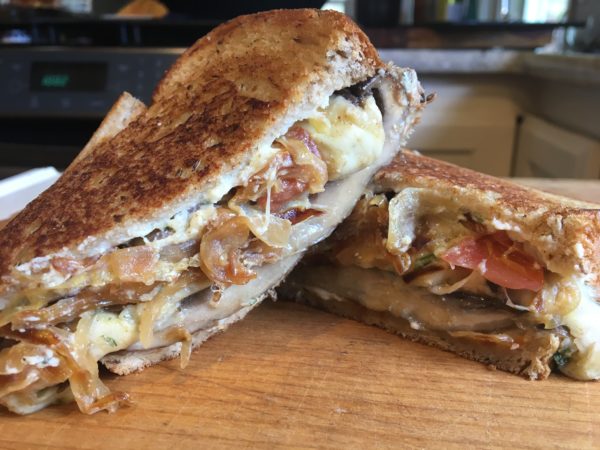 I am looking forward to more tasty melts. Because sometimes one is just not enough.
Italian Portobello Melt #HealthySolutions #Spiceblends
A healthy Italian gooey cheese and portobello mushroom melt that well satisfy your cravings without the guilt.
Ingredients
7 teaspoons Healthy Solution Italian Meatballs Spice Blends, divided
4 large portobello mushrooms, stem and gills removed
1 large onion, sliced thin
1 tablespoon unsalted butter
3 tablespoons olive oil, divided
2 tablespoons balsamic vinegar
8 ounces reduced fat mozzarella cheese
2 teaspoons fresh rosemary, minced
1 tablespoon garlic, finely minced
1 ½ cups fresh tomato, small diced
1 cup part skim ricotta cheese
¼ cup fresh parmesan cheese, shredded
2 tablespoons fresh basil leaves, minced
8 slices light rye bread
Olive oil spray
Instructions
Heat oven to 350 degrees.
In a large non stick skillet, heat 1 tablespoon of olive oil and the unsalted butter over medium low heat. Add the sliced onions and sauté for 20-30 minutes, stirring as needed, until caramelized and golden brown. Remove from the skillet and set aside. Keep the already greased skillet nearby to use to grill the mushroom melts.
In a bowl, mix together the reduced fat mozzarella cheese, diced tomatoes, minced rosemary, garlic and 5 teaspoons of Healthy Solutions Italian Meatball Spice Blend.
In a small bowl, mix together 2 tablespoons of olive oil, 2 tablespoons of balsamic vinegar and 2 teaspoons of Healthy Solutions Italian Meatball Spice Blend.
Brush the inside and outside of each portobello mushroom with the oil and vinegar blend. Place the mushrooms in a baking dish and fill each with the cheese filling. Bake the stuffed mushrooms for 30 minutes.
While mushrooms are baking, blend together the ricotta cheese, parmesan cheese and minced fresh basil. Spread each piece of bread with approximately 2 tablespoons of the ricotta mixture.
When the mushrooms are done, top four of the bread slices that are spread with the ricotta mixture. Divide the caramelized onions over the top of the stuffed mushrooms and close each melt with the other piece of bread that is spread with the ricotta mixture.
Return the large skillet to the stove and heat over medium low. Spray the outside of the bread with olive oil spray and place in the skillet, sprayed side down. Spray the top bread for turning the bread when the bottom is golden brown.
Grill the mushroom melts on both sides until golden brown. Slice in half and serve warm.




by