Wild Rice Chile Corn Fritter & Chipotle Pork Sauce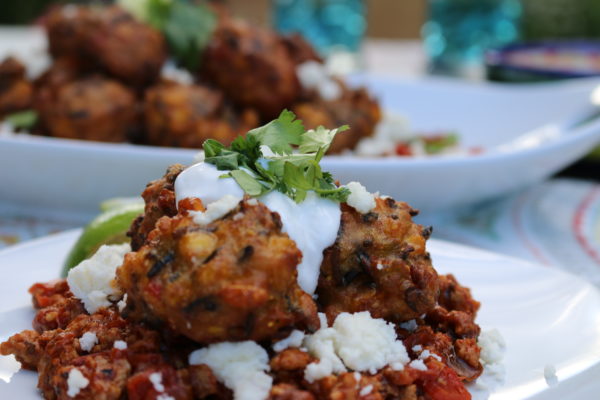 One rice that we make often is wild rice. I love the nutty flavor of the rice. I also like the bit of chew, it's adds great texture to a dish.
My recipe entry for the "Get Wild with Wild Rice" that was sponsored by Minnesota Cultivated Wild Rice Counsel has that hidden texture in the corn fritters. #wildrice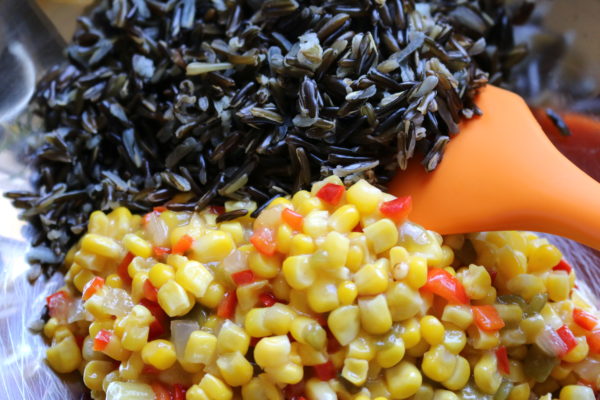 Green Giant was one of the sponsors for this contest. A requirement for the entry needed to include two of the sponsors products. I chose Green Giant Steamers Niblets Corn & Butter Sauce for the fritters. I chose ground pork as my other sponsored ingredient.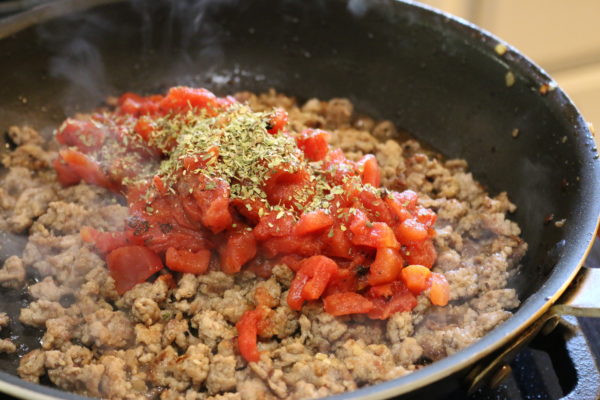 I am looking forward to seeing all of the other "wild" entries for this contest. The finalists will be notified in July and their recipes will be included in a brochure this August.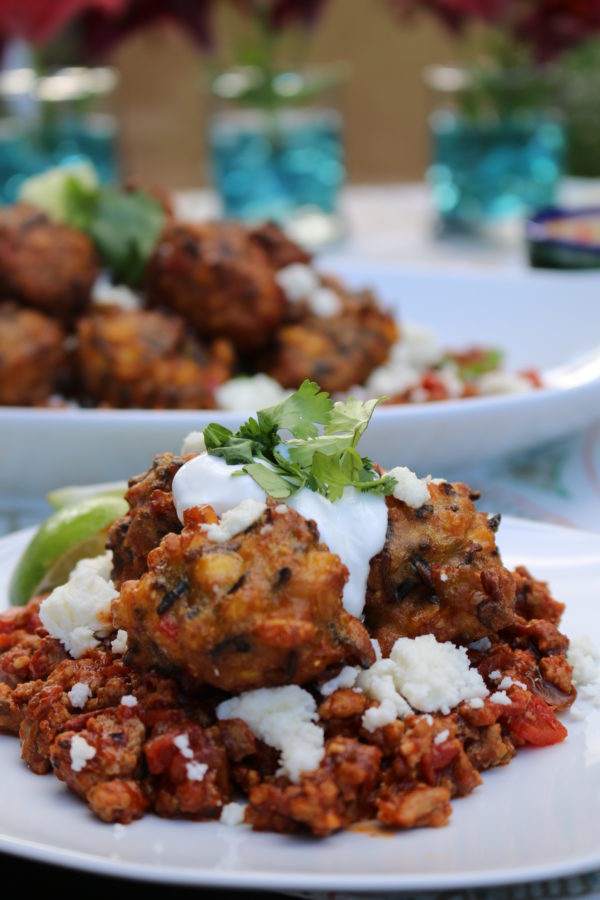 Wild Rice Chile Corn Fritter & Chipotle Pork Sauce
Serves 4
1 cup precooked wild rice
10 ounce pkg of Green Giant Steamers Niblets Corn & Butter Sauce-(thawed)
¾ cup flour
¼ cup corn meal, medium grind
2 tablespoons honey
¼ cup milk
1 egg, beaten
2 green onions, chopped
¼ cup red bell pepper, minced
3 tablespoons mild fire roasted green chiles, drained
½ cup onion, minced and divided
4-6 cups canola oil for deep frying and some for sautéing
1 teaspoon minced garlic clove
1 pound fresh ground pork
1 teaspoon dried oregano
1 tablespoon tomato paste
1 tablespoon chopped chipotle pepper with adobe sauce
1 teaspoon smoked paprika
¼ cup water
Salt and black pepper
10 ounce pkg Queso Fresco, whole milk cheese, crumbled
14.5 ounce can fire roasted diced tomatoes, undrained
¾ cup sour cream, serve on the side
2 lime, cut into wedges, serve on the side
½ cup chopped cilantro leaves for garnish
In a large skillet, sauté the red bell pepper and ¼ cup of chopped onion in 1 tablespoon of canola oil over medium high heat for several minutes until softened. Turn the heat off and allow to cool slightly.
In a large mixing bowl, combine, the precooked wild rice, Green Giant corn, honey, beaten egg, milk, chopped green onions, 1 tsp salt, green chiles and the sautéed red bell peppers and onions. Blend together, then add the flour and corn meal. Mix until the dry ingredients are incorporated. Refrigerate the wild rice batter until ready to deep fry. (This step can be done ahead and fried later.)
In a same large skillet that was used to sauté the red bell pepper and onion, add 1 tablespoon of canola oil and sauté the remaining ¼ cup of chopped onion and minced garlic for several minutes until softened. Add the ground pork, season with a good pinch of salt and pepper and cook until no pink remains and the pork begins to have brown edges on the crumbles. This may take 7-8 minutes.
Drain the browned pork crumbles and return them to the skillet. Add the dice tomatoes, dried oregano, tomato paste, water, chipotle with adobo and smoked paprika. Simmer on low heat for 15-20 minutes to allow the sauce to come together. Season with salt and pepper to taste. (remember the queso fresco adds a bit of salty flavor so season carefully if you add more salt)
While the sauce is simmering, heat the canola oil to 350 degrees in a Dutch oven or large deep pot. You will want to add enough canola oil to the pot so that the oil is several inches deep for frying.
When the canola oil has reached 350 degrees, drop 4-5 scoops of wild rice corn batter into the hot canola oil. ( I used a scoop that holds approximately 2 tablespoons.) Deep fry the fritters for several minutes or until they are a deep golden brown. This will ensure that the batter is cooked all the way through.
Remove the fritters from the oil, drain on a paper towel. Once on the paper towel, immediately sprinkle with a pinch of salt.
Once all of the fritters are fried, pour the Chipotle Pork Sauce on a large serving platter and top the sauce with some of the crumbled queso fresco cheese, arrange the fritters on the sauce and sprinkle more of the queso fresco cheese and the chopped cilantro leaves over the top. Serve with sour cream and lime wedges! Enjoy!




by